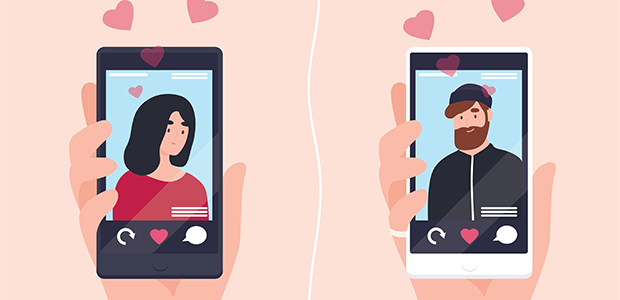 Playdate, a dating app for single parents, strengthens management team
Playdate, the UK's first dating app aimed solely at single parents has strengthened its team with three major new appointments.
Sherif Coutry, Stuart Margetts and William Ho join the company as Co-Founder, Business Advisor and CTO respectively. These new appointments follow the app recently raising a £250,000 angel and VC investment and is a demonstration of Founder Nevine Coutry's ambition to grow and scale the business.
Playdate is the UK's first dating app catering solely to single parents. The app was founded by single mum and marketing entrepreneur, Nevine Coutry, who knows how tough dating as a single parent can be. Frustrated at the lack of opportunities to meet like-minded single parents, she decided to launch her own app. Her vision with Playdate is to allow single parents to find meaningful relationships, which work alongside their lifestyle and commitments.
Sherif brings a wealth of marketing and branding experience to Playdate. He will be heavily involved with the business's marketing strategy, especially in the areas of digital and brand, supporting the business as it scales to other markets and ensuring brand recognition and loyalty is built along the way. 
Margetts is a seasoned company director with over 30 years of experience in the retail, property, and tech industries and has a track record of advising and growing businesses to successful exits. Stuart will act as business advisor and financial director for the business, ensuring that budgets, cashflows and forecasts are managed efficiently and are aligned with the business's goals, both short-term and long-term.
William Ho comes from a computer science background and has over 15 years of experience in deep tech. He is super excited to join Playdate as its new CTO and work with the Team to create a new class of dating app and algorithm. William's main priority is to not only ensure that there is product-market fit for Playdate, but to also set out and execute Playdate's tech strategy to allow the business to scale at a rapid rate without compromising the quality and functionality of the product.
Nevine Coutry commented, "I couldn't be happier to now have a core team at Playdate. Each team member brings in a wealth of knowledge and a different area of expertise covering all functions of the business, which is absolutely fantastic and allows us to focus on our goals much more efficiently. They have each recognised the potential of Playdate and I am thrilled that they have all joined me on this journey!"
Playdate launched in April 2021 and has continued to grow ever since. The app has seen incremental growth from both single mums and dads and has proven that there is an untapped market out there of single parents looking for meaningful relationships. Stand out features of the app include an in-app childcare solution which is in partnership with the UK's leading nanny and sitter app, Bubble, as well as an invisibility feature which allows users to make themselves invisible to ex-partners.