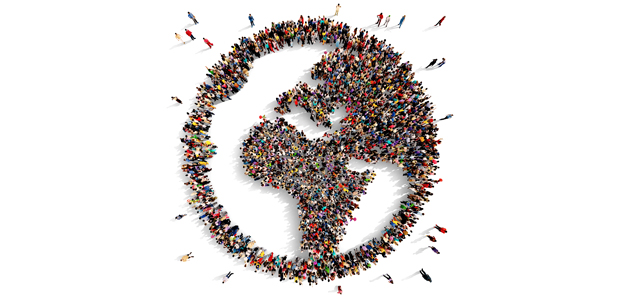 Platform enables European investors to fund African startups
Africa is a land of innovation! For several years now, initiatives have been multiplying to publicise the dynamism of this continent full of future. From Futur.e.s in Africa organised in Casablanca in collaboration with Cap Digital to EDF's Pulse Africa competition, African technology is seducing by its ability to break codes and propose effective solutions to current issues.
And for good reason! Due to a lack of resources (financial or support measures), Africans grow up in a spirit of 'ingenious' and 'resourcefulness' to get around economic or environmental issues, which generates innovation in business models, technologies.
"Africans have developed a problem-solving culture driven by inventive and talented young Digital Natives." said Sanaa Berthié, the Founder.
To give them a boost and enable them to spread their influence in their country or in their regions, Berthié is launching Bridges Builder: the first intermediation and advisory platform for European investors and African startups.
Bridges Builder: the launch pad for Africa's best startups
Digital technology is a tremendous source of economic growth. As a creator of value and jobs, it also contributes to the democratisation of human rights by offering solutions oriented towards e-citizens and e-health. African startups are imagining a new world, rich in opportunities and unifying projects.
With Bridges Builder, these startups finally can shine by gaining access to European investors willing to support promising projects. Bridges Builder offers support from A to Z to help them set up their business model, their canvas, their elevator pitch, their business plan, their product roadmap, their marketing study, their sales and distribution strategy, their persona... and to find financing.
Profitable investments in a growing market
Via Bridges Builder, European investors (Business Angels, Private Equity, Corporate, Lenders...) discover other ultra-profitable investment alternatives in promising sectors: e-commerce, agritech, e-learning, e-health, e-energy, e-money, e-government, smart city.
"Investment risk is reduced thanks to comprehensive decision support data (legal, macroeconomic, financial). In addition, Bridges Builder stands out by organising fine intermediation, as close as possible to investors' needs." said Berthié.
Bridges Builder or two beliefs
Building a better world is possible by creating opportunities to activate human potential on a large scale, through the fostering of complementarities and the building of synergies on a collaborative basis. Technological innovation not only plays a catalysing role in this model of working better together but is also a powerful lever for a better 'Being together'. It creates new uses and services such as: the access to knowledge, to health, the creation of new opportunities for growth, the contribution to the opening up of certain regions and thus to equal opportunities.
"We are convinced that technology will make a major contribution to solving major societal and environmental issues around the world. Bridges Builder wants to make its contribution and build a new win-win ecosystem integrating European investors, technological innovation and African technology entrepreneurs." said Berthié.
A little bit about the founder
Sanaa Berthié holds a degree in Engineering and Management Science from Al Akhawayn University of Ifrane (Morocco), a university based on the American educational system. She has more than 15 years of experience and work in the world of Information Technology and Telecommunications.
During her career, with conviction and ethics, Berthié has been able to set up projects in Proof of Concept-mode as well as define and deploy Go-to-Market strategies on the African market. An expert in Business Match-making and Business Development in the digital and information technology sector, Berthié is passionate about innovation and the startup environment.
In particular, she has held several positions with regional dimensions (Western Europe, North Africa, Middle East and West Africa) within various key tech companies such as IDC -International Data Corporation- or Viadeo. Today, her ambition is to make Bridges Builder an essential platform for the intermediation of investments and startups.  Bridges Builder aims to reference all existing startups in Africa.
"Thanks to technology, the notion of borders is softened. We have access to qualitative information from all over the world. Virtual or physical exchanges between people from different cultures, different continents, life experiences... are now a reality. It is up to us to seize this opportunity to create exchanges that are mutually nourishing." said Berthié.