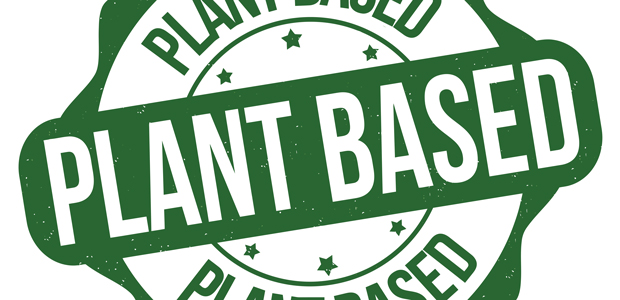 Plant-based seafood and plastic-eating insects among EIT Food's Marketed Innovation Prize winners
Today, EIT Food, the world's largest food innovation community, has announced the results of its Marketed Innovation Prize, designed to reward innovative food startups that have successfully brought products or services to market. EIT Food is supported by the European Institute of Innovation and Technology (EIT), a body of the European Union. 
The top marketed innovation prize of €10,000 went to Austrian alternative protein startup Revo Foods, which has developed a plant-based alternative to seafood using pea proteins, algae extracts and plant oils. Revo Foods has successfully brought four products to market in over 20 European countries, including fish-free alternatives to smoked salmon and tuna spread. 
The Marketed Innovation Prize was introduced as a way to reward innovative and impactful agrifood startups whose products or services are supporting the transition to a more healthy, sustainable and resilient food system. 
Recipients of €5,000 prizes included Swedish biotech startup Norbite and UK-based food waste innovator Mimica. A pioneer in biotech research, Norbite transforms plastic waste into sustainable goods using an insect-based biorefinery, with applications for food and feed, cosmetics, medicines and fertilisers. Mimica has developed 'Bump', a temperature-sensitive indicator for food freshness which helps to reduce food waste by indicating when food and drinks have actually spoiled, rather than relying on the worst-scenario expiry date. 
The full list of the €5,000 prize-winners is as follows: 
Agricolus S.r.l

(Italy) – Developing innovative technologies of data collection and analysis for smart farming

 

Lisaqua

(France) – Created a unique process to farm prawns in a controlled terrestrial system

 

Essento Food AG

(Switzerland) – Produces delicious, protein-rich and sustainable insect food products

 

SafetyNet Technologies

(UK) – Designs and builds solutions that enable precision fishing in the fishing industry

 

Kern Tec

(Austria) – Upcycling company turning industrial by-products into high-value ingredients for the food & beverage industry

 

Agua de Sol SAS

(France) – Developed SunAir Fountain®, a solution allowing the production of drinking water using renewable resources

 

Ace Aquatec

(UK) – Innovated technologies to improve welfare and monitoring of aquaculture production

 

BISARI AGROINNOVATION S.L.

(Spain) – Developed electrostatic technology enabling assisted pollination of crops to increase yields

 

Fermentful

(Latvia) – Produces fermented dairy-free drinks that benefit mental and physical health and are good for the planet

 

Carbon Harvesters

(Ireland) – Developed a platform that helps farmers to monitor and identify mitigation strategies to reduce their farm emissions

 

Angulas Aguinaga

(Spain) – Innovating in refrigerated fish and seafood convenience and ready-meals market

 

EZPack

Water Ltd. (Israel) – Develops, manufactures and markets unique proprietary solutions for water storage, distribution and mobility

 

Plant on Demand

(Spain) – Offers management tool for direct sales and marketing, designed with and for producers, cooperatives and agroecological groups

 

Reset for Life SRL

(Romania) – Created an online nutrition and food re-education programme for consumers

 

Zero Wave

(Bulgaria) – Produces protein-rich, vegan crackers from waste products

 

Beta Bugs Limited

(UK) – Develops and distributing Black Soldier Fly breeds

 

SIA GOT FOODS

(Latvia) – Produces alternative dairy products using yellow-split peas

 
All 20 startups have developed a product or service that has reached the market, following their involvement with EIT Food. This includes startups which have been through one of EIT Food's Entrepreneurship Programmes: Seedbed, EIT Food Accelerator Network and RisingFoodStars. 
Top prize winner Revo Foods previously participated in multiple EIT Food programmes including the Global Food Venture Programme, designed for entrepreneurial PhD students. Revo Foods went on to join the EIT Food Accelerator Network where the startup received support in shaping its business plan, preparing for investment rounds and connecting with a network of industry experts, and it intends to apply for EIT Food's RisingFoodStars programme this year. 
Andy Zynga, CEO of EIT Food, said: "We're delighted to have this opportunity to recognise and reward startups that have participated in EIT Food programmes and are now creating real impact by bringing their products and services to market. From protein diversification to sustainable agriculture, the winners of the Marketed Innovation Prize are driving transformation across every part of our food system, whether by giving consumers exciting new options on supermarket shelves or offering food producers new techniques to maximise their efficiency. 
"We look forward to following and supporting them in the next stages of their journeys and hope other entrepreneurs will be inspired by seeing what is possible." 
Robin Simsa, CEO of Revo Foods, said: "EIT Food has supported the mission of Revo Foods to end overfishing with better alternatives from day one, and is one of the most important startup networks for us in Europe. 
"It is truly astonishing what EIT Food have been able to accomplish with entrepreneurs in a short period of time, and we are sure that they will continue to be a driver of innovation for a sustainable food future in Europe and across the world."