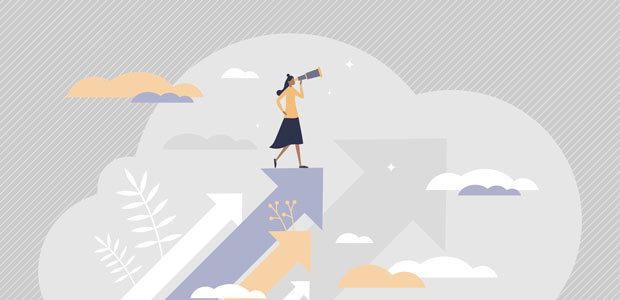 Pivoting in a pandemic: a new business buzz word or a necessity that's here to stay?
Pivoting. Along with 'unprecedented', 'lockdown' and 'the new normal', it's become somewhat of a buzzword over the last 12 months - and in the conversations I have among my business contacts, partners and stakeholders, rarely a day goes by where I don't hear it used in one way or another.
The ultimate aim of pivoting is to help a company increase its revenue or survive in the market, by changing direction when current products or services aren't meeting the needs of consumers. 
So in a year that has thrown curveball after curveball for all markets, it's become common parlance, and common practice. And as we continue to navigate a post-Covid world where our economic security remains on a knife edge, the need to adapt and change is going to remain a mainstay of business decisions in 2021.
The hospitality sector 
As we repeatedly move in and out of varying degrees of lockdown, most pubs, hotels, cafes and restaurants have faced either a catastrophic decline in bookings, reduced capacity due to social distancing requirements, or frequent closures as a result of local restrictions - leaving them with mounds of unusable and often unsellable stock.
But with change comes opportunity - and although this opportunity feels more like an unwanted necessity for many businesses right now, it can hold huge long-term potential and open doors that business leaders may never have known existed. As Churchill famously said: "Never let a good crisis go to waste."
One such example for the hospitality sector is getting in on the delivery game. With regulations being relaxed and allowing venues to move into food delivery without the paperwork, more pubs, restaurants, hotels and bars are looking at how they can enter the rapidly growing online food delivery market, putting their commercial kitchens to better use while the rest of the business is laid up.
The biggest change required is a switch to a delivery-first mindset. It is difficult to make money if your kitchen is only geared up to serve a single food brand and a single menu. Having worked in the food and hospitality sector for many years - including running my own restaurant chain - this is something I can attest to. Indeed, it was this realisation that inspired one of the biggest business pivots I've made. 
It was through seeing firsthand how much under-utilised kitchen space exists within the hospitality sector that I came up with an idea - what if there was a way for businesses to capitalise on that extra capacity, rather than continue letting it go to waste?
By utilising what I'd learned through Absurd Bird, particularly in terms of how to produce good quality, simple and fast food, inline with changing consumers tastes, Kbox Global was born.
Firing up kitchens
We are a technology platform that helps hospitality businesses quickly and easily reorganise their kitchens to serve up multiple food brands and menus for external delivery - with absolutely no impact on the menu that's being offered in the venue itself. We have shaken up the traditional economics of the industry, and helped owner operators to move from being a solely bricks and mortar offering, into a dynamic multi-brand kitchen that can capitalise on local delivery demand. A new revenue stream, with no investment in infrastructure; they're just using what they already have. 
We provide the business with the tech, training, and food brands to get started - all they need to supply is the kitchen space and the staff. The technology can seamlessly integrate the inventory management systems with the leading online delivery platforms, so that the kitchen can start taking delivery orders as soon as staff are ready. 
Our unique AI and machine learning technology helps kitchens find the right set of food brands for their local market - for instance, we can monitor whether demand for Japanese food is high in South West London, thus enabling our kitchens in that area to adjust their menus to reflect that local appetite. Using our AI, we can also forecast demand for each kitchen, which in turn minimises waste, improves staff utilisation, and morale, and thus improves the profitability of each host kitchen. If it turns out those local fans of sushi don't tend to eat it on Friday's, our tech will spot the pattern, allowing for ordering and resources to suitably adjust.
The result is kitchens are busy and profitable; local consumers have access to what they fancy; and food entrepreneurs get to expand, from their existing premises. 
So while unfortunately we still can't predict exactly what the future will hold for the hospitality industry as a whole, the need for businesses to pivot will undoubtedly remain - and the key to survival may well lie in their kitchens.