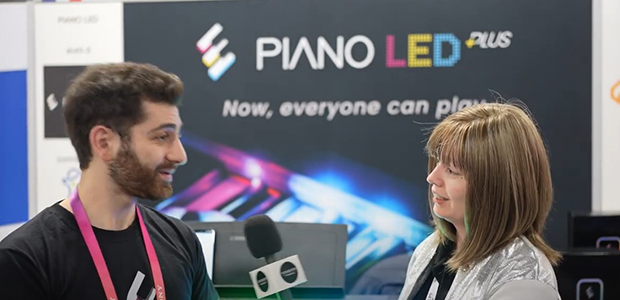 Piano LED at CES 2023
Paige West speaks with Piano LED all about their plug and play interactive system.
The idea of inventing such a product comes from Anthony, a French engineer in the field of computer science and industry. His passion for piano pushed him to find a creative way to learn it. Indeed, even though learning piano is exciting, he is conscious that it may be very difficult. Then, the idea of enlightening his game rapidly came to his mind.
This is how the Piano LED adventure began. In March 2021, a startup was born. Since then, Anthony has been working to provide piano players a product that could make them happy. The success of the product and the complementarity between the skills of the team allow them, day after day, to develop the company.