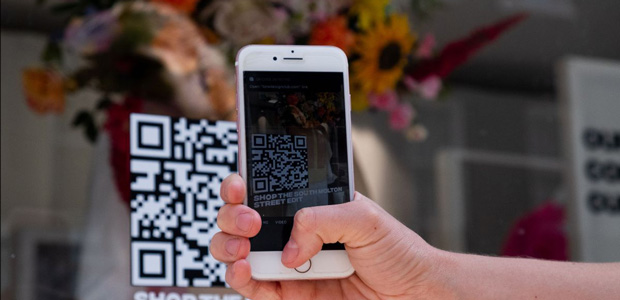 PHYGITAL - meet the safe window shopping solution
Lone Design Club is leading the charge for independent designers in the evolution of the high street, as well as the reaction to the challenges now facing small businesses brought about by COVID-19, by going 'phygital'.
"Our physical pop up stores have brought over 300 brands to market. COVID-19 certainly put a stop to that. Now, we are not only imagining, but rolling out a 'new normal' version of safe shopping." commented LDC CEO, Rebecca Morter.

Starting with South Molton Street, LDC has launched the first in five units on this street alone; a new innovation in retail: the shoppable window. Bridging the gap between the physical and digital, supporting independent brands get to market in this challenging period, LDC will be announcing more London locations opening 'phygital' soon.
 
LDC will bring together a carefully curated collection showcasing the best from their independent designers across the fashion, beauty and lifestyle sectors, starting with; Ganor Dominic, Le Slap, Big horn, The letter and Nata Studio. Bringing customers impactful, engaging displays to browse whilst socially distancing, this fully interactive experience will allow consumers to support local and small business in their time of need by shopping the latest wares from the brands they already know and love plus new exciting independents directly from the shop front.

LDC has always valued physical retail playing a large role in selling up and coming brands as customers need a place to come, see touch and feel products before purchasing. The current pandemic has caused many small businesses to enter survival mode, concerned whether they can continue due to oversaturated e-commerce and lack of new and genuine physical customer interaction.
 
Truly connecting the physical with the digital these stores will be fully operational around the clock. Customers will be able to shop and sign-up to a wealth of events and activities via the LDC Digital Web Store which includes 1-to-1 personal shopping experiences, workshops, beauty events and tutorials.

"Even before the COVID-19 crisis, the landscape of the physical high street has been in a state of flux for some time. With a high number of store closures, more empty units on the high street than ever before and young designers struggling to pay rents and high rates, change needed to come. Importantly, landlords needed to open their eyes to new ways of working.
"We are delighted to be working with South Molton Street, Kenningham Retail and City of london Corporation to help drive this change and see this new format combining well with our existing pop-up model once it's possible to re-open. Creating a powerhouse formula, which adds excitement to our short term, immersive retail experiences with the focus on storytelling, sustainability and ethics whilst pushing the boundaries of creativity. Here comes the new normal," commented Lone Design Club, CEO Rebecca Morter.