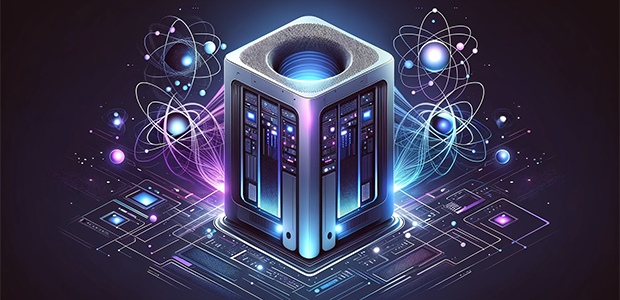 Photonic Raises $100 Million USD for Quantum Technology
Photonic, a company in quantum computing, has successfully secured an investment of $100 million. The funding was contributed by a range of investors including the British Columbia Investment Management Corporation (BCI), Microsoft Corporation, the UK government's National Security Strategic Investment Fund (NSSIF), Inovia Capital, and Amadeus Capital Partners. This investment elevates Photonic's total funding to $140 million.
The company is at the forefront of developing a scalable, fault-tolerant, and unified quantum computing and networking platform. It utilises a novel silicon spin-photon interface, combining the computing prowess of spins with the connectivity of photonics. This innovation positions Photonic to deliver one of the world's first networked quantum computers. The company, which employs over 120 staff, is headquartered in Canada and has recently expanded with new offices in the UK and the US.
Paul Terry, the Chief Executive Officer of Photonic, expressed his enthusiasm for the company's progress: "Photonic's game-changing approach to quantum computing is continuously energised by our dedicated investors and top-tier employees. The confidence shown by our investors in our team and our innovative technology is a testament to the path we're forging."
Hermann Hauser, Co-founder and Venture Partner at Amadeus Capital Partners, highlighted the company's unique solution: "Photonic is tackling a crucial obstacle in scalable quantum computing. By interconnecting qubits with photons in a silicon framework, they're unlocking the vast potential of quantum processing over a distributed network, ensuring robust error correction capabilities."
Gordon J. Fyfe, CEO and Chief Investment Officer at BCI, shared his perspective on the company's achievements: "Since our initial backing, Photonic has achieved several significant technical milestones in developing secure quantum solutions and forming essential commercial partnerships. As one of Photonic's major shareholders, BCI is thrilled to support the management team in their endeavour to develop one of the first fault-tolerant quantum computers globally."
In a related development, Photonic announced collaborations with Microsoft to enhance the global quantum ecosystem and is accelerating the transformative impact of quantum computing with its innovative architecture. The company's technical paper, "Scalable Fault-Tolerant Quantum Technologies with Silicon Colour Centres," details its architecture. Furthermore, a Microsoft blog post titled "Microsoft and Photonic join forces on the path to quantum at scale" offers more insights into the collaboration.