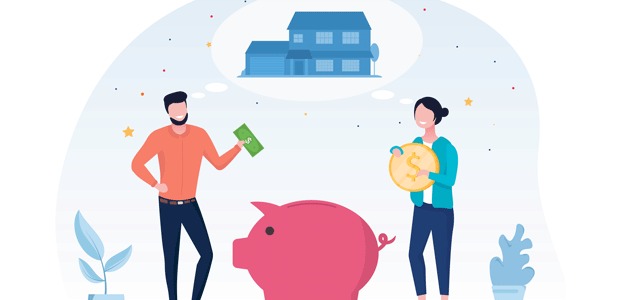 People in Relationships Save 3x as Much as Single People According to a SoFi Survey
Today, every penny counts, but saving month over month can be challenging. If you're struggling to save money, you may be unaware of the factors impacting your financial habits. A recent survey by SoFi revealed surprising correlations between the personal traits and economic patterns of over 1200 respondents. The purpose of the survey was to uncover trends in cash-back credit card users vs. debit card and cash users. However, the study also discovered that age, gender, relationship status, and other personal traits could impact your financial habits and ability to save. Here are some of the most exciting finds of this survey and what you should consider when trying to save money month over month.
Your Relationship Status Matters
That's right; your relationship status may impact your ability to save. SoFi found that people in relationships save three times as much as single people. The average median savings for single people was around $100 vs. $300 for those in relationships. This exciting find shows that a relationship with someone could lead to significant savings. People in relationships may be splitting the price of bills, meals, etc. Sharing the financial burden of a household with another person seems to be a good option for saving money overall. However, these circumstances could change if the couple were to start a family and incur the cost of raising children.
Which Generation Saves the Most?
Not only does relationship status impact an individual's ability to save, but their age also plays a factor, particularly when taking advantage of cash-back credit card rewards. SoFi found that Gen Z is the most frugal, with their monthly credit card spending of around $500, while Gen X and Millenials spend the most at $1000/month. Interestingly, though Gen Zers are the most conservative with their credit card spending, they are much more likely to take advantage of cash-back credit card rewards. Gen Z made, on average, $60 cash-back per month, with Boomers making the least back at $20/month. There may be several reasons for these correlations: Boomers are less savvy when raising cash-back points, and Gen X and Millenials are more likely to raise families and pay off debts. While Gen Zers may generally have less financial obligations, lower credit scores, and are therefore more willing to rack up cash back rewards. Overall, it was found that Millenials are the best group at saving, putting away a median of $300/month, with Gen Z close behind at $287/month.
Cash-back Credit Cards VS Debit and Cash Users
When it comes to saving money, the way you spend will heavily impact your goals. SoFi found that 33% of debit and cash users could not put anything into savings every month, versus only 15% of cash-back credit card users. Of the respondents, 72% of cash-back credit card users could successfully save at least $100/month, compared to only 52% of debit card and cash users. Not only are there more people saving with cash-back credit cards, but these people are also saving higher amounts than debit and cash users.
The benefits of using cash-back credit cards can be tremendous for those who can stay on top of their payments. Not only can you build credit by spending your money as you usually do, but you can also earn cash rewards in return for your spending. SoFi found that the majority of cash-back credit card users have "very good" or "excellent" credit scores and that those who use cash-back credit cards are "more than twice as likely to have 'excellent' credit." Building excellent credit is essential for receiving big loans for major purchases in your life, such as a house, a new car, a business loan, etc. If you already have cautious financial practices and stay on top of your monthly payments, you should consider the benefits of utilizing a cash-back credit card to build credit and earn rewards.
No One Likes Buying Gas
SoFi collected evidence that shows what we already know: no one likes to spend money on gas. When asked what their most regretted purchase that month was, the most common answer among respondents, regardless of payment method, was gasoline. Conversely, the purchases that brought people the most joy were food and grocery purchases. Other notable purchases that brought respondents joy included: dog toys, gifts for family, and necessary medical expenditures.
Who Spends More?
Not only does your age and relationship status impact your ability to save, but your gender may also play a role in your financial habits. SoFi revealed, for example, that "men are more than twice as likely to spend over $500 on entertainment compared to women." Particularly, SoFi found that men who use a rotating-reward cash-back credit card are likely to spend more per month on entertainment (sports games, concerts, movies, etc.). Not only do men spend more on entertainment, but men seem to spend more overall on home décor compared to women. 16% of men with cash-back credit cards spent over $500 on home décor compared to only 10% of women. Men are also likely to spend more on their pets each month. While 6% of women spend over $500/month on their pets, 12% of men will spend over $500 per month. Though everyone enjoys spoiling their pets, men seem less likely to resist picking up treats and toys with each store visit.
Your Finance Matters
How you spend your money matters and can seriously impact your ability to save and reach your financial goals. Everything from your age to your gender and preference for cash or credit can affect your savings and spending. You can visit SoFi to learn more about their survey and how you can improve your financial plan. Consider your options for spending and earning cash-back rewards and a higher credit score. It may be easier than you think to reach your financial goals.