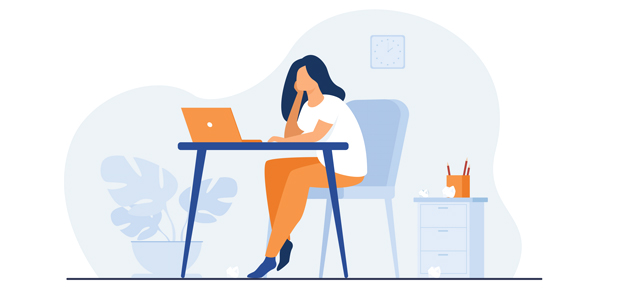 The path to recovery for female entrepreneurs is under threat
We at The WealthiHer Network have delved into the challenges facing female entrepreneurs in today's society, the potential they create economically and socially, and the turnaround traits needed to drive recovery for all.  Our fear is that without positive action, the path to recovery for female entrepreneurs is under threat… especially in a post COVID-19 society.
Our recent 'Changes Faces of Women's Wealth 2020' report highlighted the following:
74% of female entrepreneurs are concerned about access to vital survival funding and bias in the process

Even Government initiatives such as The UK's Future Fund are falling short: 25% of all funding to date in 2020 went to all male entrepreneurial teams and only 1.15% to all female teams

Women are more than 1.8 times more likely to have lost their jobs as compared to men, but are showing a higher intent to start a business, particularly those aged 25-45

The pandemic has had a dramatic impact around the world and on the UK economy and GDP. The Boston Consulting Group (BCG) research in 2019 demonstrated that if women and men participated equally as entrepreneurs, global GDP could rise by approximately 3% to 6%; is needed now more than ever

Female entrepreneurs are 15% more likely than male ones in wanting to build businesses that are better for the future and both socially and environmentally responsible
I celebrate the fact that a third of businesses globally are now owned by women, a figure that is growing according to research across our 15 leading financial partners. As David Durlacher, CEO of Julius Baer supports, "We have seen an incredible rise in the number of female entrepreneurs and innovators over the past years."
But rather frustratingly, female-led businesses continue to receive less funding than those headed by men at every stage of their journey, and funding remains the biggest barrier to their survival.  Furthermore, our 2020 report also found that 56% of men over 54 think gender isn't an issue in businesses yet, according to Michelle King, Equality Expert, previously head of strategy to the UN Women and Netflix head, inequality happens every day, but denial prevents us from doing anything about it.
Unlike previous recessions which affected men more severely, the economic fallout of COVID-19 has disproportionately impacted women given their family and care responsibilities, job security and economic challenges.  Even more alarming, woman are nearly twice as likely as men to have lost their jobs or quit because of the impacts of COVID-19 and 67% of women are feeling more stretched than ever before. This is particularly so for female entrepreneurs facing up to multiple challenges in all areas of their lives from business stability, to balancing their responsibilities to their teams and family.
On a positive note though, women are showing a much higher intent than men to start their own business as a result of the global pandemic, particularly among 25-45 year olds, but funding still remains the single biggest barrier female entrepreneurs face and nearly three quarters are concerned about access and bias in the process. Before the pandemic just 1% of UK funding went to female led start-ups. Women were less likely to apply for funding and the amounts they received were smaller.  The data on emergency pandemic funding for female entrepreneurs indicates that this gap has continued to widen.
So I am calling for more support for businesses led by women.  I believe female entrepreneurs provide the solutions to the problems we face in a post COVID-19 economy and can - and will - deliver great returns for investors, but they lack the vital backing they need. We need to change the conversation because women have the intent, strengths and traits that can help fuel the UK and global business recovery: collaboration, resilience and commercial impact.
We need to arm female founders with the tools and tangible tips on everything from recovery business planning, to preparing a powerful pitch and not being afraid to 'ask'.  As serial entrepreneur and investor Lara Morgan said: 'Women never ask for enough when pitching for business." This has to stop, with more women making better 'asks', being less afraid of rejection, which is inevitable, knowing that persistence will pay off.
We need to equip female entrepreneurs with the advice they need to reinvent and provide tangible access to sources of funding, whether loans or investment, through our finance partners. While simultaneously raising awareness of the issues female founders face and overcoming bias in the funding process. As Kirsty Moore MD of HSBC Private Banking and long-term champion of WealthiHer says: "We continue to be fully committed to supporting female founders by offering female entrepreneurs access to platforms where they can secure funding, mentoring and expert advice."
At WealthiHer we provide ongoing advice for women, from start-up to scale-up, reinvention and recovery through our regular virtual events, learning and workshop sessions.  What we need is for others to follow our lead and support female entrepreneurs to be the best they can be.