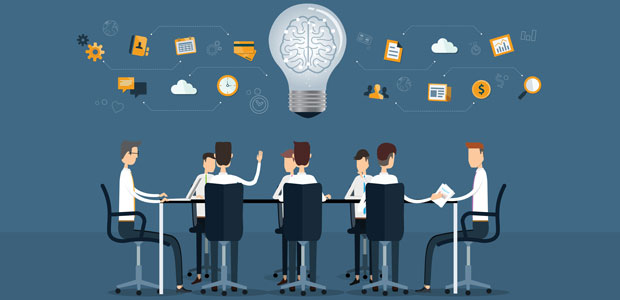 Partnership to provide startups with skills critical to economic recovery
Online learning platform, Coursera has partnered with Digital Boost UK, a partnership with BCG Digital Ventures and Founders4Schools, to offer organisations and charities affected by the pandemic access to digital skills. The partnership is made possible by Coursera's Workforce Recovery Initiative, where any state and country can provide unemployed workers with free access to online learning.
Starting today, employees from UK organisations who have an account with Digital Boost UK will have access to Coursera's more than 3,800 courses from 200 of the world's top university and industry educators, including the University of London and Imperial College, as well as major companies such as Google and IBM. Learners can enroll in the courses by September 30th and will have until the end of the year to complete them.
"It is great to see Digital Boost joining forces with online learning platform Coursera to help charities and businesses develop the skills they need," said Minister for Digital and Culture Caroline Dinenage.
"It is crucial these organisations are able to seize the benefits of modern technology and are equipped with the right skills to grow and prosper."
Digital Boost UK is chaired by serial entrepreneur and investor, Sherry Coutu. Sherry founded and chairs Founders4Schools. She also founded The Scaleup Institute, Workfinder, SVC2UK (Silicon Valley Comes to the UK) and many more.
She serves a non-executive member of DCMS, Pearson, London Stock Exchange plc, Raspberry Pi and on the advisory board of The Royal Society and the National Gallery. She has invested in more than 60 companies as an angel investor, including LinkedIn, Zoopla, Lovefilm (Amazon), New Energy Finance (Bloomberg) and five venture capital firms.
"We have been amazed by the amount of volunteers who have joined the NHS as the COVID-19 crisis started to unfold. We realise, however, that thousands of small organisations - like businesses, charities and social enterprises - also need their own small army of volunteers. That's what we're trying to unfold through Digital Boost UK," said Sherry Coutu, Chairman of Digital Boost.
"We are delighted to be partnering with Coursera as we embark on our mission to achieve this."
Digital Boost UK's partnership with Coursera aims to develop employees in high demand skills like data science, cloud computing, blockchain, AI, computer science and Internet of Things. It will also include access to sought-after professional certificates like the Google IT support professional certificate, designed to train people with no background in technology for IT jobs.
"Coursera is honoured to partner with Digital Boost UK to support the millions of small businesses and charities in the UK hardest hit by the pandemic." said Jeff Maggioncalda, CEO of Coursera,
"Through free access to high quality online learning, employees across impacted organisations will be able to gain the critical digital skills needed for business recovery in these difficult times." 
According to research, the combined productivity gap caused by low digitisation means a loss of £100 billion to GDP in Great Britain. What's more, Coursera's 2020 Global Skills Index shows the UK lags seriously behind the rest of Europe in technology skills. Helping small organisations and charities become more digital has the potential to support business continuation in the face of the economic downturn caused by COVID-19.  
If you're a small business or charity in the UK and are interested in Digital Boost's initiative, sign up here to take part.
Coursera's 2020 Global Skills Index report can be downloaded here.