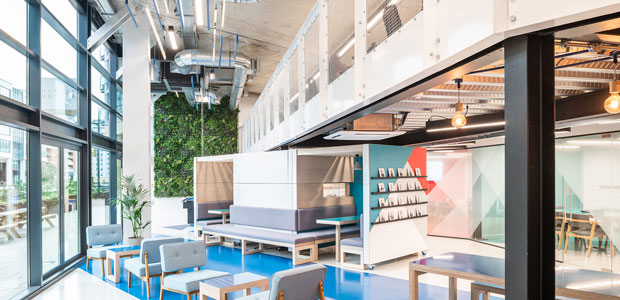 Partnership allows startups gain fast access to flexible funding
Performance marketing agency, Journey Further, has teamed up with Europe's first revenue-based finance provider, Uncapped, to offer performance marketing support to entrepreneurs, startups and scaleups across the continent.
The unique new partnership means that startups who receive funding from Uncapped will now have access to performance marketing from one of the UK's fastest-growing agencies.
Set up as a simple and easy alternative to traditional lenders, Uncapped, which raised £10m itself at the end of 2019, provides low rate finance to growing European businesses, allowing founders to access up to £1m to scale their startup through digital media.
Particularly valuable for brands who may be limited in cashflow or marketing resource, this partnership will provide approved businesses with both the capital to invest in growth and the support to do it effectively.
Journey Further offers a full range of performance marketing services, and has worked with startups like Airtasker, Beer Hawk and Atom Bank, as well as some of the world's best-known brands, including Sky, PrettyLittleThing and Evans Cycles.
Commenting on the new partnership, Robin Skidmore, CEO at Journey Further, said: "This new partnership is really exciting for Journey Further, and one that will enable us to work with a range of innovative startups and scaleups from across Europe to help deliver optimised and rapid growth. 
"It also presents amazing opportunities for brands who have hit a ceiling with cash flow issues or have wasted borrowed money by not knowing how to maximise online advertising.
"We have a wealth of experience in the startup space, having worked with, advised and invested in some of the UK's most well known young businesses. Our partnership with Uncapped will provide in-house marketers with access to world-class performance marketing consultancy and campaign management."
Piotr Pisarz, Co-founder and CEO at Uncapped, said: "Our mission is to help founders win. At Uncapped, we've created the fastest and most affordable way for entrepreneurs to fund their marketing spend. We're now excited to partner with Journey Further and enable founders to use these funds in a smarter way."
"Combined access to unlimited capital from Uncapped and marketing know-how from Journey Further will allow entrepreneurs to scale faster than ever before."