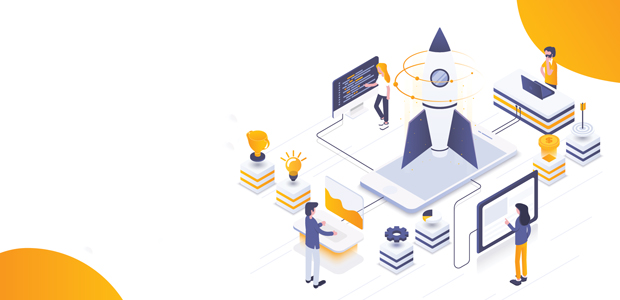 The OVHcloud Startup Program Story
As the Founder/CXO of a startup, your alternative title is CFFO, or Chief Fire Fighting Officer. You don't have time to attend a one-day workshop to solve a current problem in your business, let alone read a white paper on the topic. You need quick reads that provide you with answers to your problems now - and that is the purpose of Startips.
The OVHcloud Startup Program has launched! In the startup ecosystem we often read stories about the launch and then trajectory of startups, but not the programmes that support them. I, however, have decided to go into uncharted water and write about our journey to launch and what you as a startup founder/CXO can learn from this.
OVHcloud's official support for startups began in 2015 as the Digital Launchpad. This programme has received about 7000 applications, of which about 1800 went through the programme. This meant there was some history and data to work with when we, as newly hired managers of our respective clusters (I look after UK, Ireland and Northern Europe), were given the job of designing a new and improved programme ready for launch in September 2020.
One of the crucial steps in the redesign process was to understand the purpose of the Startup Program. In order to do this, a meeting was arranged with the founder and Chairman of OVHcloud, Octave Klaba. We prepared some questions for him and got ready for an early morning call. The message from Octave was clear: he is an entrepreneur and wants to support other entrepreneurs and the cloud is the perfect enabler, but the Startup Program itself must demonstrate that it's contributing to the revenue of the company and effectively paying its own way.
It was a sobering message for the new team and we realised that we had our work cut out. Every founder is faced with the same reality: at some point the great idea – the baby that has been carried for however many months – needs to become a sustainable business. We dived into the data to see what we could learn from successful and unsuccessful initiatives and how we could deliver a programme that met the needs of the market. Some of the areas we identified were the value proposition and customer journey. The value proposition needed to clearly communicate the value of the Program and to differentiate it from other programmes. We also looked at where this value intersected with the startup ecosystem to identify target markets and personas of typical customers. With this becoming clearer, we worked on mapping-out and improving the customer journey.
So, to cut a long story short, we have launched the Startup Program last month with new and exciting changes; including an offering for scaleups with access of up to €100,000 in cloud credits and 20 hours of solution architecture support. Adding an offering for scaleups means that we can support startups along their entire journey from idea to IPO. The new Startup Program also provides an improved customer experience, with more technical support and access to market opportunities. The value proposition is clear: whether you need to host your first website or deliver a FinTech app using sensitive payment data, OVHcloud can provide a cloud solution for you that delivers the best price/performance ratio on the market and scales effortlessly as you grow. We deliver Open Trusted Cloud solutions that give you freedom to grow your startups without the burden of hidden costs, or the hassle of updating your hardware technology. We do it all for you – ensuring that you avoid any unnecessary costs.
In addition to the Scale level discussed above, the Startup Program also has a Start level. The Start level is for those with a great idea; they might be building their first (or tenth) MVP, or looking for trusted and cost-efficient infrastructures in the early stages of their business. This level offers up to €10,000 of free credits to use on our cloud solutions and 6 hours of project-specific technical support.
Our solutions are set up in a simple way to support you with your projects: take advantage of the flexibility of on-demand resources to scale up from small projects to large-scale deployments, or from simple data analytics all the way through to deep learning deployments.
We have an active ecosystem of partners to engage with and grow your solution and business, within which OVHcloud act as a facilitator:
Access to OVHcloud experts

Access to OVHcloud business and technology partners

Access to accelerators, VCs and additional experts
Accessing the Benefits
With all startup stories the proof is in the pudding - so why not come and give the OVHcloud Startup Program a try? The simplest way to start benefiting from the Startup Program is to apply on our website.
Additionally, OVHcloud's annual event, the OVHcloud Ecosystem Experience - which celebrates technological innovation and collaboration – is also upcoming. This online event takes place on 3/4/5 November 2020. It showcases an ecosystem of partners - united by trust and common values - as well as OVHcloud solutions and the Startup Program.
Come and join us at the Ecosystem Experience on 5th November for Startup Program related events. To attend, register here.