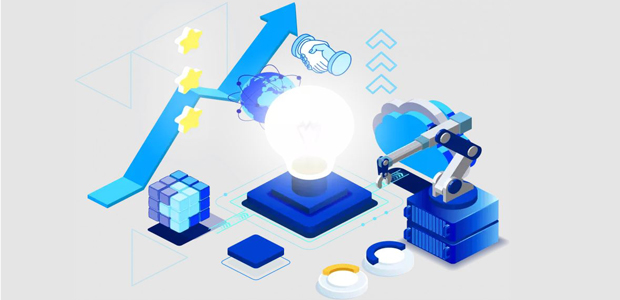 OVHcloud ecosystem conference addresses big changes
There have been some big changes for many companies this year, but one company that just announced a big change is OVHcloud, as Michel Paulin, CEO of OVHcloud recently spoke at its annual international conference and explained the company will be going public and making promises to be more sustainable starting with the carbon capture programme.
The conference which brought together around 130 customers, technology, industrial and commercial partners from its ecosystem saw Paulin explain that recent obstacles OVHcloud has faced has forced them to reinvent themselves, which customers will be benefitting from. Going public is a stepping stone for OVHcloud and this isn't a new destination they are heading to, it has always been the plan, to help them keep innovating but also to speed up growth and expansion.
OVHcloud is entering a new phase of expansion with a recent €350m capital injection and a market capitalisation of almost €4bn. Paulin said: "The success of its growth has reinforced trust in Europe's leading cloud provider and demonstrated the robust ecosystem behind it."
With this expansion the company are also putting a huge amount of energy on partnerships and collaborations. Paulin added that being different brings you value, "and we want to provide reliability and security that everyone deserves with today's cloud."
Accelerating the Development of New Value-Based Cloud Solutions
To meet its wide range of customer needs across digital-native companies, public and private organisations, DevOps, and partner resellers, OVHcloud continues to develop its four solution categories:
Bare Metal Cloud

Hosted Private Cloud

Public Cloud

Web Cloud
Accelerating the integration of software technologies into its solution portfolio is key and will be achieved by combining its legacy Infrastructure-as-a-Service (IaaS) expertise with Platform-as-a-Service (PaaS) solutions.
OVHcloud will also create a platform of open cloud solutions available for users to adopt and enrich - sharing these solutions with organisations seeking higher standards and greater openness and reversibility in the PaaS model. By allowing customers to choose the location of their data, OVHcloud is guaranteeing its customers' data sovereignty and protecting them from outside interference, whilst ensuring compliance with local regulations. The company also commits not to exploit this data for the optimisation of its AI models or commercial purposes. The commitment was recently reinforced with the advent of Hosted Private Cloud solutions qualifying for SecNumCloud (ANSSI security visa), which testifies to the highest security and trust standard in Europe, G Cloud in the UK, C5 in Germany, and AGID in Italy.
The next step for OVHcloud is to ensure technological sovereignty for its customers by allowing them to control the underlying technology and thereby avoid technical lock-in situations.
Expanding Internationally
To continue its growth and expansion, OVHcloud will also be increasing its presence with new sites in the US, India and Asia-Pacific, plus expanding existing data centres in Canada and France, still guaranteeing its customers operational sovereignty because they retain the freedom to choose where their data is stored. 
It is about thinking in three dimensions:
Product

Geography

Customer
Thierry Souche, Chief Technology Officer also spoke at the event and said the ambition for OVHcloud is to open source a full cloud stack, to boost digital innovation across the ecosystem. "It is an ambition approach to sovereignty, but we will strive and lead it to happen."
Pursuing a Comprehensive Innovation Policy Geared Towards Sustainability
As an integral part of its DNA, the OVHcloud vertical model is essential for sustainable innovation. Paving the way towards an eco-responsible cloud through its R&D and collaboration with its providers (to aim for a transparent carbon footprint of server components), with players in the cloud market (notably through a shared commitment in the Climate Neutral Data Centre Pact), and with its customers (via the provision of a carbon invoice calculator for their cloud consumption) has always been a priority. 
Hiren Parekh, VP of Northern Europe explained that these sustainability goals and ambitions are not new as it has been on the OVHcloud agenda for a long time, but it is currently a worldwide hot topic and so good to highlight.
To achieve its goal of 'zero net emissions' by 2030 and anticipate new use cases requiring very high performance, OVHcloud is now testing an immersion cooling prototype. The concept is unique as it involves combining immersion cooling technology with the water-cooling technology that OVHcloud has been using for nearly 18 years. 
The company is also conscious of the circular economy and reuses and recycles products back into the system where they can, with another goal being using renewable energy by 2025. To achieve this OVHcloud is leading the way with energy management, ISA certifications and cloud consumption sharing with customers.
Have open source data centres this also allows sharing with other to help partners in being more sustainable too. The Industrial design of the business is focused on the ecosystem, and 45% of products used are currently from reused and recycled that have been out into circulation.
Working with startups and SMEs
Growing key clients and core markets has always been something OVHcloud prides itself on and focuses a large part of the business on. Hiren explained: "The ecosystem is very important to us, and expansion and more focus to the startup ecosystem is always a good thing. Now we have more startups on board with over 500 on our startups specific programme, which benefits a number of things from technical managers to the infrastructure."
OVHcloud is keen to better the startups products and solutions to aid them along their journey, but also to learn from them too. Hiren added: "It is just as important for the both parties."