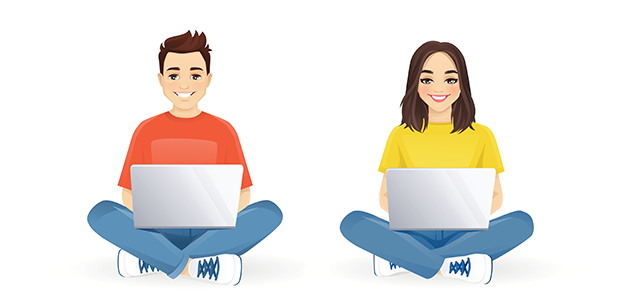 Over three quarters of Gen Alpha kids aspire to be their own boss
Generation Alpha, spanning from 2010 to 2025, anticipates a world that is more interconnected and seamless, potentially reshaping local communities, their governance, and economic structures.
Visa is tapping into this future by inviting young innovators to join a design session with their top experts. The event also presents an opportunity for one participant to become Visa's inaugural 'Junior Chief Innovation Officer', as part of a broader initiative urging businesses to develop experiences that align with the anticipated seamless lifestyle of future consumers.
The need for such transformation is urgent. According to STX Next's research, the first of Generation Alpha will join the workforce in just four years, bringing a mindset shift. Currently, 76% of children aged 8-14 express ambitions to start their own business or engage in a side hustle, a stark contrast to the 13% of the UK workforce who are self-employed. This shift could radically alter business and community operations within the next decade.
Generation Alpha's deep integration with the digital and online world is shaping their financial literacy and attitudes. Key findings from Visa's research include:
78% of children have earned money in the past year, primarily through chores

43% used technology to earn money, with social media being a prevalent tool

40% believe AI, virtual reality, and smart assistants will be crucial in their future careers

Digital content creators are a major source of financial learning and inspiration, surpassing traditional methods

Generation Alpha is driving environmentally friendly earning methods, with 23% of older children using online marketplaces for income
Their vision for the future includes AI and robotics for 'ultimate convenience', imagining innovations like AI mind-reading technology, fingerprint-activated bank cards, and multifunctional smartphones.
Mehret Habteab, Senior Vice President of Product and Solutions at Visa Europe said: "Younger generations will compel businesses, governments, and economies to rethink their operations. The shift towards simpler, more convenient lifestyles is crucial for businesses to remain competitive and for nurturing prosperous economies. It's a thrilling time for us at Visa, as we guide our clients and partners through these transitions, preparing for this new era of commerce. Quick adaptation is key to meeting the needs of the next generation."
Visa is encouraging young innovators to explore their inventive potential. In collaboration with Visa's team, known for pioneering payment technologies like contactless and AI, one participant will be selected as Visa's 'Junior Chief Innovation Officer'. More information and application details are available at www.visa.co.uk/inventorsday.