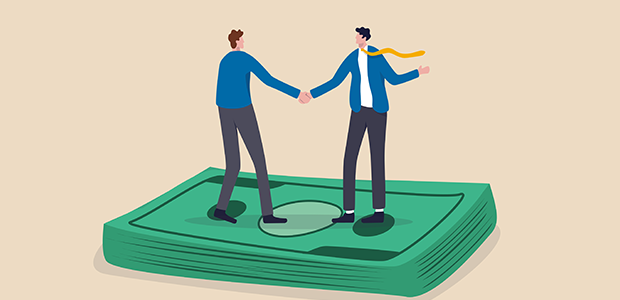 Outverse raises $6m in seed round
Outverse, the community platform for modern SaaS companies, has announced that it has raised $6 million in a seed round led by Wing VC. Also participating in the round are Notion Capital, Seedcamp, Connect Ventures, and Tiny VC.
Outverse, now entering open beta, is a community product tailored to the needs and use-cases of software companies, and gives product teams an extensible, configurable platform for connecting with their customers and users.
Market shifts towards product-led growth (PLG) mean that more companies are finding community functions critical to their success. Teams need to collect feedback, share knowledge with their users, and support customers in securing maximum value from their products. Yet many companies are still hosting their communities on platforms that weren't designed for this, like Slack (built for workplace chat) and Discord (built for gaming). This makes it difficult for marketing, CX, and product teams to derive long-term value and ROI: shared knowledge needs repeating often, customer history isn't readily available, and feature requests get lost in the noise. These tools were never designed to make discussions referenceable or rediscoverable, nor to support the customization or extensibility needs of modern product teams and their communities.
The Outverse platform is a vast evolution of what was previously available in the market. The company's goal is to build a 'full-stack' community platform — complete with dynamic forums, knowledge bases, and product documentation — that specifically meets the needs of software companies, from startups to scale-ups/enterprises. Unlike existing solutions, this allows product-led businesses to build a bank of community knowledge that increases in value as it grows, reducing time spent on customer support, increasing customer success, and supporting the PLG motion.
At launch, Outverse integrates with workplace essentials like Slack and Figma, with further integrations and robust API access coming later this year. The platform leverages AI to make information easy to find, and provides customers with the brand and SEO benefits of a custom domain and fully indexable discussions and knowledge base.
Leveraging LLMs is core to the Outverse vision of becoming a centralised knowledge ecosystem for software communities. Starting with surfacing semantic relationships between content and discussions, the company is working on a range of AI-powered features, which will be rolled out over the coming months — including AI-augmented knowledge retrieval flows, along with AI-powered team and admin workflows.
From the end user's perspective, Outverse gives the conventional forum an intuitive UI-focused upgrade: post replies are elegantly threaded, making discussions easy to follow and participate in; and it's quicker to get answers, as the unified semantic search surfaces information from across documentation and forums.
The Co-Founders of Outverse are Kyran Schmidt, previously an early-stage investor at Seedcamp, Ollie Steadman, and Jeylani Jeylani, both previously at Tab Travel (YC15). The current team of 11 includes design, engineering, and marketing talent from the likes of Meta, Twitter, 1Password, Lyft, Multiverse, and Softr.
Kyran Schmidt, Co-Founder of Outverse, said: "The companies that win big in the next decade will be those that proactively build closer, more authentic relationships with their user community. Outverse will offer companies a complete ecosystem for staying close to their customers, enabling a new generation of iconic products and businesses to emerge."
Zach DeWitt, Partner at Wing VC, commented: "Community is becoming the epicentre for growth, product ideation and support for modern software companies. However, existing community tools are brittle and haven't kept up with shifting user preferences. Users are fatigued in Slack channels and overwhelmed in Discord servers. Outverse is building the community platform for the future that empowers users to do their best work and connect."
Stephanie Opdam at Notion Capital said, "The most successful software companies of the next decade will invest in community early. We see Outverse becoming the engine that powers those communities and enables the new era of community-led growth. We're particularly excited by the simplicity of setup and ease of use that makes community highly accessible to software companies of all sizes, and gives them a searchable, indexable resource that increases in value over time."