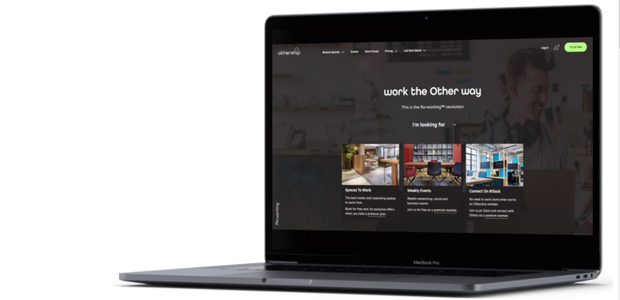 Othership reinvents the future of work with £250k crowdfund
Co-working and business community platform, Othership, announce latest ambitious growth plans with £250k fundraise on Crowdcube. Co-founders Ben Carew and Arnaud Mardegan, are launching their first crowdfunding campaign on Crowdcube in January, with the public fundraise going live on 19 January 2021.
Membership has increased dramatically over 2020 with many people keen to work outside the home, Ben Carew comments, "Since the start of the pandemic, we've seen a huge increase in professionals across a variety of industries eager to access new places to work that don't require transport and don't cost the earth."

It's not just freelancers and small businesses who are looking for agile and easily accessible workspaces, with many international corporates now looking to sell off their offices*, they too are looking to invest in flexible work spaces that promote community and connectivity.

Arnaud Mardegan adds; "Enterprises across the UK have now realised that they can working remotely and being productive is achievable. Having said that, it can also be lonely for their employees. No matter how large or small a company is, it's important to keep team morale high and for employees to still feel connected to their colleagues, which is why we launched an enterprise solution for businesses in 2020."

Over the past two years, Othership has developed their business model from a workspace booking platform to a diverse community of professionals and entrepreneurs to network, collaborate and share ideas. Now hosting around 150 events a year and a Slack group of almost 800 participants, the time has never been better to find new ways of connecting the business community.

"With such strong growth over the past three quarters of 2020, businesses have demonstrated that they want somewhere convenient, comfortable and accessible to work from and still connect with other professionals without an extortionate price tag," comments Ben Carew. "This crowdfund offers all investors an opportunity to be a part of a flexible working movement that empowers and connects people."

The crowdfunding campaign will be available to the public from the 19 January 2021 and will run for 30 days on Crowdcube.
For more information or to register your interest click here.