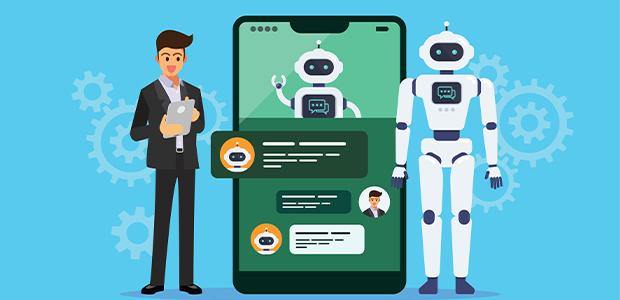 OpenAI launch ChatGPT Enterprise
OpenAI has launched ChatGPT Enterprise, which they claim offers enterprise-grade security and privacy, unlimited higher-speed GPT-4 access, longer context windows for processing longer inputs, advanced data analysis capabilities, customisation options, and much more.
This launch of the new model marks another step towards an AI assistant for work that can help with any task, can be customised for any organisation, and is able to protect company data.
Since ChatGPT's launch nine months ago, OpenAI has seen over 80% of teams in Fortune 500 companies adopt it into their organisations.
Early users of ChatGPT Enterprise, industry players like Block, Canva, Carlyle, The Estée Lauder Companies, PwC, and Zapier, are redefining how they operate and are using ChatGPT to communicate clearer, accelerate coding tasks, explore answers to complex business questions, and assist with creative work.
"At Klarna, we are constantly seeking innovative solutions to strengthen our employees' abilities and enable them to best serve our 150 million active users across the globe. With the integration of ChatGPT Enterprise, we're aimed at achieving a new level of employee empowerment, enhancing both our team's performance and the customer experience," commented Sebastian Siemiatkowski, CEO at Klarna.
A company is able to own and control its business data in ChatGPT Enterprise. It is claimed that OpenAI does not train on business data or conversations, and the model will not learn from your usage. ChatGPT Enterprise is also SOC 2 compliant, and all conversations are encrypted in transit and at rest. The new admin console allows easy managment of team members, and offers domain verification, SSO, and usage insights, allowing for large-scale deployment into enterprise.
The "most powerful version of ChatGPT yet"
ChatGPT Enterprise removes usage caps, and can apparently perform up to two times faster. It includes 32k context in Enterprise, allowing users to process four times longer inputs or files. ChatGPT Enterprise also provides unlimited access to advanced data analysis, previously known as Code Interpreter. This feature enables technical and non-technical teams to analyse information in seconds, no matter the team or purpose. 
"ChatGPT Enterprise has cut down research time by an average of an hour per day, increasing productivity for people on our team. It's been a powerful tool that has accelerated testing hypotheses and improving our internal systems," said Jorge Zuniga, Head of Data Systems and Integrations at AsanaJorge Zuniga, Head of Data Systems and Integrations at Asana.
ChatGPT Enterprise is now available
ChatGPT Enterprise is now being offered to more businesses:
Enterprise-grade security and privacy

Customer prompts and company data are not used for training OpenAI models.

Data encryption at rest (AES 256) and in transit (TLS 1.2+)

Certified SOC 2 compliant
Features for large-scale deployments
Admin console with bulk member management

SSO

Domain verification

Analytics dashboard for usage insights
The most powerful version of ChatGPT yet
Unlimited access to GPT-4 (no usage caps)

Higher-speed performance for GPT-4 (up to 2x faster)

Unlimited access to advanced data analysis (formerly known as Code Interpreter)

32k token context windows for 4x longer inputs, files, or follow-ups

Shareable chat templates for your company to collaborate and build common workflows

Free credits to use our APIs if you need to extend OpenAI into a fully custom solution for your org