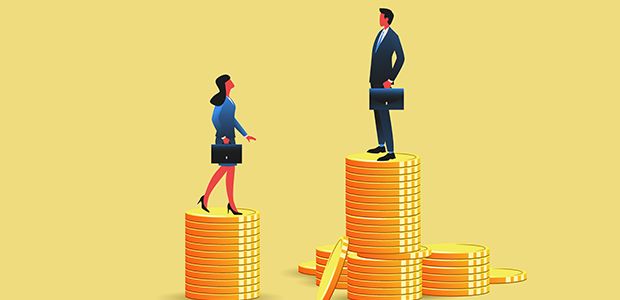 Only 2% of VC Funding Goes to Female and Ethnic Minority Founded Businesses
The Treasury Committee is challenging the lack of diversity in the venture capital industry as only 2% of funding goes toward female founded and ethnic minority businesses, according to new report.
The Committee also found that 80% of investments went to the "Golden Triangle" of London, Oxford and Cambridge, with the capital receiving almost half of funding despite only being home to under a fifth (19%) of such firms.
The Committee highlighted the Government's role in driving change as they support the venture capital market through tax-advantaged schemes and programmes delivered through the British Business Bank.
Harriet Baldwin, Chair of the Committee, said: "In the twenty-first century, it shouldn't come as a surprise to investors that women and those from ethnic minority backgrounds can start successful businesses.
"Given public funds play a key role in the success of the UK's venture capital sector, more must be done," she continued.
MPs have called for the Government to ensure the publication of diversity data by making its publication a condition of applying for tax reliefs. 
"Firms must be compelled to reveal their diversity data when applying to these tax reliefs in an effort to increase transparency and drive change," Baldwin added.
Responding to the news, Suid Adeyanju, CEO of RiverSafe, commented: "One of the main issues perpetuating a lack of diversity in key industries such as tech is a lack of representation at the ownership and C-Suite levels. In the absence of role models from diverse backgrounds, staff from under-represented groups can often lose confidence and wonder if they will be able to climb the ladder to get into those positions, presenting a significant hurdle at an early stage of their journey."
 "If we are going to make the technology industry sustainable, we must first make it equitable, and that starts with boosting the percentage of funding for minority-founded businesses, and encouraging more entrepreneurs from diverse backgrounds to start their own ventures, supported by Government, VCs and industry."
The Investing in Women Code commitment was suggested to become a requirement for venture capital firms, and the Committee also called on the Government to consult on creating venture capital funds targeted specifically at women and ethnic minority founders.
This also comes as the third annual Investing in Women code report found that female entrepreneurs could £250 billion to the UK economy with equal access to funding and proper support.
Sheila Flavell CBE, COO of FDM Group, added: "The lack of diversity across industries including technology continues to be an issue and the lack of funding being provided for founders from diverse backgrounds is the latest problem that needs to be tackled.
While some progress is being made to encourage women into tech through returners schemes and more equitable pay, although there is still much to be done, barriers such as unconscious bias still exist and transparency on reporting such data is key to addressing issues in funding. Investing in diversity opens the UK to more diverse talent pools that can help drive economic success and help diverse businesses to thrive."
Pension funds have been identified as an 'untapped source' for developing deeper capital markets in the UK, and with this recognition, under the new 'Mansion House Compact', the UK's top pension funds and insurance firms agreed to divert a minimum of five per cent of defined contribution cash into unlisted companies by 2030.
MPs also have urged the Treasury to make the collecting and publishing of diversity statistics of venture capital firms and their investments a requirement for tax relief eligibility.
To follow up, the Committee has committed to renew an inquiry into sexism and misogyny in the City after a spate of sexual harassment allegations in the world of business, keeping a close eye on developments.