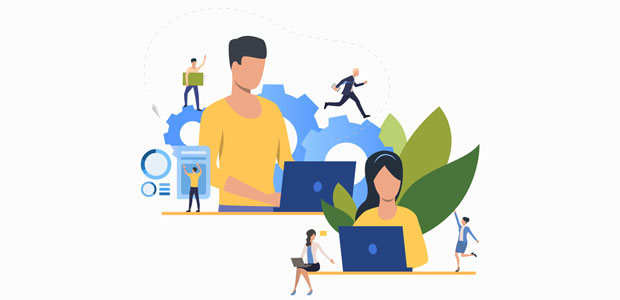 One in five bosses plan to 'spy' on remote workers
A fifth of bosses are looking at using software that allows them to spy on employees working from home and monitor productivity. A survey of over 2,000 found 20% had already introduced 'remote tracking' or were considering bringing it in.
The findings, which emerged in a poll by digital learning provider Skillcast, come as many businesses look set to continue asking employees to work from home long into the New Year.
Many firms are also reportedly considering permanently allowing their staff to work remotely even after the pandemic passes.
The idea of bosses snooping on workers is likely to concern some employees. And data protection expert, David Sant, from Harper James Solicitors, warned companies must make sure their workers were made aware of any software being used. 
He said: "It's not just a case of installing the monitoring software and cracking on with it. Monitoring of employees may be possible, but employers need to go through some essential governance steps first. 
"They need to consider the risks, document their decisions and inform their employees. Above all, the employer must have a clear statement of the purpose of the monitoring. If there is a good reason for wanting to monitor employees, then there will probably be a way to do it legally. 
"By following the proper processes, such as carrying out a data protection impact assessment, the employer will actually reduce the risk of grievances from employees.
"Employers should be mindful here of any employee's right to privacy under the Human Rights Act and the employer's implied contractual duty of trust and confidence. Therefore, it is strongly advisable for employers to be transparent about any monitoring of staff. As part of this transparency employers should provide all staff with an electronic communications policy to set out appropriate standards for the use of communication systems at work and to explain what monitoring will take place as well as the reasons why the monitoring is necessary for the employer's business."
Skillcast polled 2007 firms via YouGov between October and November. The survey also revealed how 46% of businesses feel employee loyalty is stronger since the pandemic.
And 35% of businesses plan to focus on improving the workstations of remote working staff in 2021 - indicating many are in it for the long haul.
Vivek Dodd, the CEO of SkillCast, said: "While we've found that corporate decision makers are comfortable with their staff working remotely, they're also making adjustments for improving employee support and compliance to support remote working for the long haul."
Breakout:
Key facts to remember if you are considering tracking workers
If employers want to track the productivity of employees, they can usually do so, provided they take account of data protection and privacy laws and as long as they inform their employees in advance about the nature and extent of the monitoring.

The first step for employers is to carry out a data protection impact assessment ('DPIA'). A DPIA is necessary because of the systematic monitoring and the power imbalance between employers and employees.  These features mean that employee monitoring is likely to be seen as a 'high risk' activity.

For a DPIA to be useful, employers should be honest about the processing, the objectives and the risks.

One of the risks with systematic monitoring of employees is that employers may gather information about the private lives of their employees.

The Information Commissioner's Office issued the Employment Practices Code

to help employers comply with data protection and privacy obligations.

The Employment Practices Code makes clear that monitoring will only be justified where the intrusion into the employees' private lives is justified by the rationale for the monitoring.