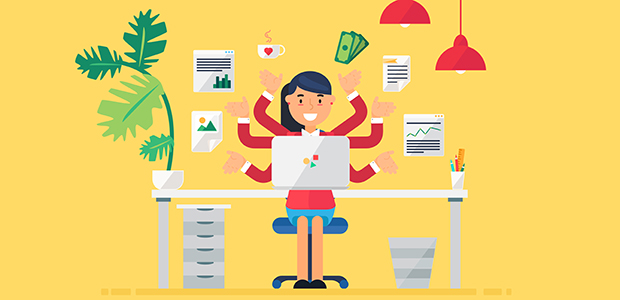 Numarics raises over €10m to build business OS for SMEs
Swiss FinTech startup Numarics has raised a €10.2M seed round for its automated accounting and administration solution tailored to SMEs.
The investment was co-led by UBS through UBS Next, the firm's venture and innovation unit, together with FiveT Fintech (formerly Avaloq Ventures) alongside previous investors Wingman Ventures and Seed X. The seed investment will support Numarics growth through acquisitions, expansion in the DACH region and further product development to offer a broader range of services.
Numarics was founded in 2020 by Kristian Kabashi, a business transformation and digital innovation expert, and Dominique Rey, a senior expert in financial accounting and regulatory audits with years of experience at PwC and Grant Thornton. Numarics was developed by experts in finance, auditing, AI and automation with a vision to seamlessly integrate business administration into the lifestyle of today's entrepreneurs through a mobile-first approach.
Numarics eliminates the need to use different software for accounting, invoicing, document management and liquidity planning and can save SMEs money by avoiding having to hire consultants.  It offers a digital CFO solution that businesses can count on, and its combination of AI and human expertise enables a unique user experience that is fast, intelligent, and secure. It automates many aspects of the back office, benefitting users and experts by removing tedious administrative tasks and providing insights from across the business.
Kristian Kabashi, Co-Founder & Co-CEO of Numarics, said: "Time-consuming business administration processes haven't changed in decades. Despite the availability of numerous solutions, outdated business software can make it difficult for businesses to navigate growth and can even lead to failure. At Numarics, we are revolutionising this by consolidating accounting and finance software, offering SMEs a comprehensive CFO solution supported by our robust operations and expert team. We are building the back office of the future, creating a world where SMEs are free from business administration. Our business OS provides entrepreneurs with an all-in-one solution to run their company and scale faster."
Numarics has raised €19.7m to date. In a short period, it has scaled to great heights and won the trust of many businesses. At present, Numarics operates from nine offices across Switzerland.  With a team of over 100 experts, the company has built a substantial customer base of over 3,000 clients. Numarics has made four acquisitions this year, including acquiring a&o kreston.
Mike Dargan, Group Chief Operations and Technology Officer at UBS, said: "Through UBS Next, we look to invest in companies that will help shape the future of banking to meet our clients' evolving needs. This investment will support Numarics' growth efforts and expansion of new and existing products for SMEs, an important client base for our firm in the region."
Alexander Christen, Founding Partner at FiveT Fintech, emphasised: "The investment in Numarics completes our fund I, which focuses on Fintechs driving industry transformation. We have strong confidence in the team and their digital CFO solution to disrupt the traditional accounting market. This round of funding will help to accelerate expansion, add new product features, and increase automation, ultimately helping founders and SMEs to head into a new era of efficient and streamlined financial management."
Pascal Mathis, Founding Partner at Wingman Ventures, added: "The Numarics business operating system is transforming how SMEs function. In the past year, we have seen the team's rapid growth and are certain with this round of funding, Numarics will be able to impact more SMEs with its transformative solutions. We are happy to back Numarics' outstanding team for the second time and support them in their vision."