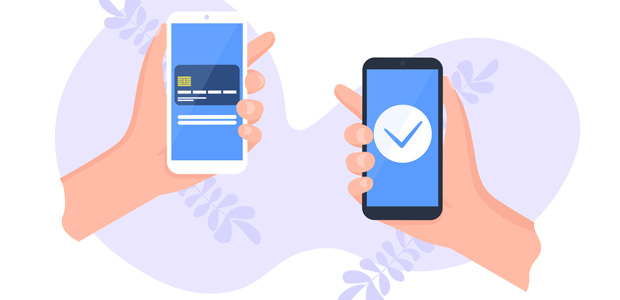 Novus teams up with Railsbank and Visa to launch new digital banking app
Next-gen banking and impact app, Novus has teamed up with Visa to launch a unique mobile banking application that rewards conscious consumers for sustainable purchasing choices in a bid to generate positive impact from everyday payments.
Through this new partnership, Novus rewards its community with real-time impact points that can be spent, saved and tracked via the app, all with the added support of an ever-growing digital marketplace of ethical and sustainable brands.
By combining daily payments with reactive impact, Novus plans to utilise the value, support and backing given by Visa to embark on a revolution of purpose-driven, digital banking.
Chief Executive Officer and Co-founder of Novus, Hristian Nedyalkov, explained: "Our partnership with Visa not only provides us with the ideal platform to help drive positive change, but will add incredible value to the Novus customer journey, improve our member experience and increase the accessibility of our distinctive solutions to the wider market.
"As one of the only digital banking apps in the UK to focus on and incorporate specific features that appeal to the conscious consumer - someone who actively bases their daily financial activity around making a positive social, economic or environmental impact - we are confident that we can work towards our vision of becoming a holistic solution for this growing user segment and are extremely excited for Visa to be a part of that journey."
Jill Docherty, Executive Director, Business Development (UK & Ireland) at Visa commented: "Digital payments can empower consumers to understand, measure and manage the social and environmental impact of their everyday spend.  We are thrilled to be working with Novus on the launch of their innovative solution which will help conscious consumers use their purchasing power for good."
Louisa Murray, COO UK and Europe of Railsbank, the leading global Banking-as-a-Service platform, added: "We are delighted to be associated with this initiative from Novus and Visa, which has the noble aim of helping to solve societal, economic and environmental issues via everyday payments. It recognises the growing popularity of ethical and sustainable brands, backed by a flourishing digital marketplace. We look forward to working with Novus and Visa over the coming years on this initiative."
Novus' multi-layered approach allows individuals to use their everyday purchases as a force for good, contributing to various social and environmental causes. Novus members can choose to put the impact points they generate in the app through everyday payments towards issues like gender inequality, world hunger and ocean pollution. Members can then track their impact in real time to see just how much of a difference they are making, as well as track and offset their carbon footprint based on their card activity. The in-app marketplace that features ethical and sustainable brands is designed to make it more accessible to lead a sustainable lifestyle for those looking to do so.
Co-founded by five entrepreneurs with varying backgrounds in fintech, private equity, impact investing and app development, Novus is one of the few digital banking players that plans to offer additional features to electronic payments.
Almost 15,000 people have signed up to the waitlist of the Novus app. The app will be available to the wider public this summer.