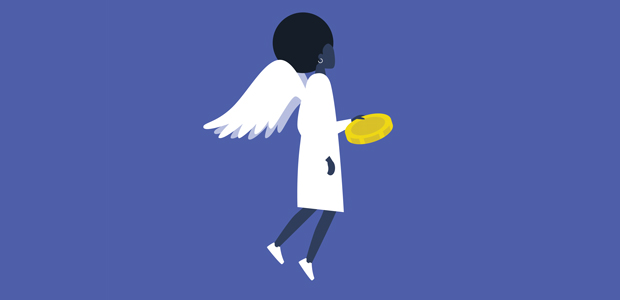 North's first female angel syndicate launches
Northern-based volunteer collective, Fund Her North, which brings together women in the investment industry to support Northern female founders, has launched the region's only female angel syndicate, Women Angels of the North.
With startling figures recently announced in The Rose Review, which identified that only 1% of VC funding went to female founders and 75% of all angel funding centred on London and the Southeast, the launch of Women Angels of the North is an important milestone in the journey to back more female founders with seed funding.
As the only syndicate of its kind in the North, the project will be delivered jointly by three of Fund Her North's founder members – NorthInvest, GC Angels and the Innovation SuperNetwork delivered, Newcastle Angel Hub.
The syndicate was formed as members Helen Oldham and Jordan Dargue were looking for more opportunity to invest alongside other women and to build a portfolio of female led business.
Helen Oldham, Founder of Fund Her North, commented: "UKBAA research found that women angels are more likely to back female founders yet only 14% of angels in the UK are women. Along with the findings of The Rose Review, this is a substantial imbalance that we want to address through the launch of Women Angels of the North.
"This powerful syndicate will bring together both experienced and new to angel investing women to share their investment power, skills and networks with female founders. We're so excited to be uniting and sharing our collective expertise and financial influence to support and empower the hundreds of Northern female entrepreneurs that are too often underrepresented."
Women Angels of the North is open to any woman who wants to invest purposefully and has a minimum of £2,000 to invest three times per year.
Syndicate member Jordan Dargue, who also works across Fund Her North, NorthInvest and Innovation SuperNetwork, added: "Women Angels of the North is a fantastic gateway into angel investing that provides a supportive and educational environment for members as well as female founders seeking investment. By bringing together women with a shared interest in innovation and investment, we hope to ignite the Northern female entrepreneurial ecosystem and provide important opportunities for growth for female founders as well as female investors."
Fund Her North is a volunteer collective of over 28 women – in VC's, funding organisations and angel groups – with a combined investment power of over £450m. Each of the Fund Her North members has already had a lasting impact on female entrepreneurs in the North, with a combined track record of over £75m invested in female-led, startup businesses.