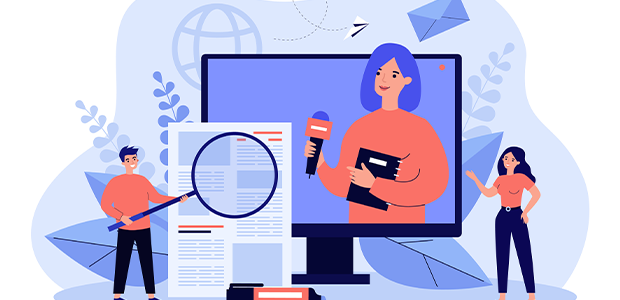 No news? No problem: how to secure media coverage when you don't have an announcement
As a startup, it's an exciting time when you have a news announcement to make - a launch, funding or that game-changing new hire.
If well executed, positive media stories and attention can prove to be highly beneficial, or even pivotal, to your business - attracting new customers, partners or investors, as well as improving overall brand visibility, reputation and engagement. But news-worthy announcements don't happen every day - or even every month - so how can companies establish a voice, maintain momentum and keep a high profile across target media throughout the year?
Thought leadership
The first and fundamental step is to take the time to read and understand what topics are trending and being covered within the target media your company is aiming to be featured in. It might sound obvious but sometimes busy startup founders and employees forget, or simply don't have time, to look up from the day-to-day. If you're working with a comms partner or agency, make sure part of your weekly interaction with them is focused on discussing how various current themes and ideas could provide a platform for company founders or leaders to discuss big picture issues. This may include focus areas such as future gazing about what innovations are on the horizon in a particular industry or discussing a key problem or challenge that faces startups operating within that space.
Founder and company stories
All companies and founders have stories to tell that make them unique. Often journalists, editors and their readers are not just interested in the success metrics or news a company wants to put out there, but how growth was achieved, the mistakes made along the way and what a business may be doing differently from competitors. Personal stories including motivating factors and experiences can also provide an emotive introduction to why a particular company was set up. Focus on the why and talk about the reason behind the business existing, what it's doing to make the world a better place and how customers benefit. Also, don't be afraid to reference good work from other startups in a particular industry if you're working towards a common goal - for example, providing an overview of innovation and the pioneers or trailblazers in a certain field.
Research and insight
Research and insight can be a great way to gain media attention when used as a jumping off point to highlight wider industry issues and challenges, as well as to back up key arguments and company messages. As a growing company, you may have existing research or proprietary data that you can utilise to create media stories, or you may want to commission something bespoke and topical. Conducting short surveys and polls across customer databases may be possible, as well as via social media channels. For larger research projects, specialist agencies can conduct quantitative and qualitative questionnaires aimed at target focus groups to provide in-depth insight into particular demographics and subject areas. 
Case studies and partnership campaigns
Interesting case studies, including partner or customer success stories, are something that should always be highlighted on the wish-list for ongoing PR and media-focused activity, including testimonials and imagery where at all possible. After all, one of the best ways to highlight the USPs of a business is to show how it works in practice and to hear from those other companies or consumers that have benefitted from a particular product or service. It may also be possible to work with a partner - e.g., a charity related to the industry your startup operates in, or community project - to create purpose-focused, creative campaigns. This can help raise further awareness and engagement for your business, allowing you to resonate with your audience on a broader, less product-focused level and have a positive impact on society more generally.
Reactive commentary on topical issues
Have you attended an insightful industry event or discussion recently? Or perhaps you've seen something blowing up on social media that you feel you could offer a fresh viewpoint on? Journalists are always looking for interesting spokespeople to give their opinions on what industries can learn from current events - everything from the latest Government announcement to the next big Netflix series. This can provide an opportunity to establish an authoritative voice within a particular industry while engaging with topical issues, and it can also help to show a more human side of your business. To stay ahead of the curve, it's also possible to pre-empt relevant calendar dates, seasonal interests or other major announcements or developments in your field, so that you can be ready with insight and commentary whenever needed. 
As mentioned, those all-important news moments can give your company a real PR boost, but in conjunction with this, there's nothing more effective than a consistent 'drumbeat' of coverage and interest to keep your startup front of mind with target audiences - not just as-and-when but on an ongoing, meaningful and impactful basis.