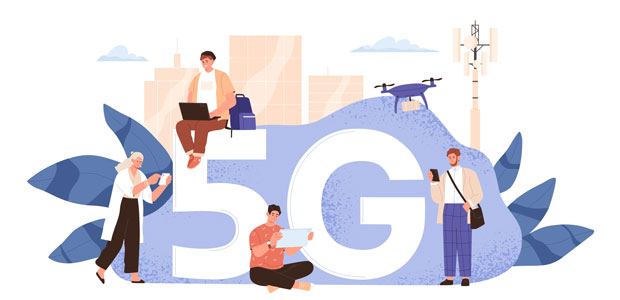 Nine startups join Digital Catapult's 5G Testbed Accelerator Programme
Nine creative industries startups and scaleups have joined Digital Catapult's flagship 5G Testbed Accelerator programme. The latest programme cohort is drawn from across the UK's creative sector, with content focusing on music, theatre, and immersive storytelling taking centre stage.
Digital Catapult created the 5G Testbed Accelerator programme to empower discovery, development and testing for innovative products and services with 5G. For the first time, the 5G Testbed Accelerator programme has been themed to focus on the creative industries because of the unique opportunities that 5G presents to the sector, particularly for companies working with audio and video streaming technologies, immersive (AR/VR/MR) technologies and real time production technologies.
The 5G Testbed Accelerator programme has adapted to focus on how it can support companies in the creative industries to create alternative products and experiences to bring experiences to new, and existing audiences, no matter the location.
Dritan Kaleshi, Head of 5G Technology at Digital Catapult, said: "We have uncovered exceptionally strong, exciting creative talent to join us on this collaborative journey over the next six months. The transformational potential of this technology on creative endeavours really can not be understated, not just for content production, but in how it will affect existing production, distribution and consumption models.
"5G's capabilities present a unique opportunity for the performance, media, music and entertainment industries, and this programme helps companies offer exciting 5G enabled experiences, allowing the entertainment sector to evolve and delight new audiences, no matter their location." 
The nine teams are: 
The startups now have access to COVID-safe, 5G testbed facilities in London and Brighton to test their solutions on a 5G network, as well as remote, bespoke support from Digital Catapult technology expertise throughout the development phase, supporting the companies to differentiate their value propositions or refocus their business models by exploring how 5G can have a positive, disruptive impact on their sector.
Previous 5G Testbed Accelerator Programme participants include Mativision, the company which is pioneering interactive live-streamed 360° VR for live events (like MTV's VMAs) that used 5G to reduce broadcast latency from 45 to just four seconds and raised over £60,000 through the 5G Smart Tourism project, Sceenic which developed Watch Together, an app that brings audiences together in a unified experience enabling them to watch and communicate using the same app, and has since worked with BT Sport and La Liga, and ori, which used the 5G testbed to accelerate the development of its solution that makes edge computing more accessible to the wider development community, enabling organisations to harness the advantages mobile edge computing provides.
Find out more about Digital Catapult's 5G Testbed Accelerator Programme here.