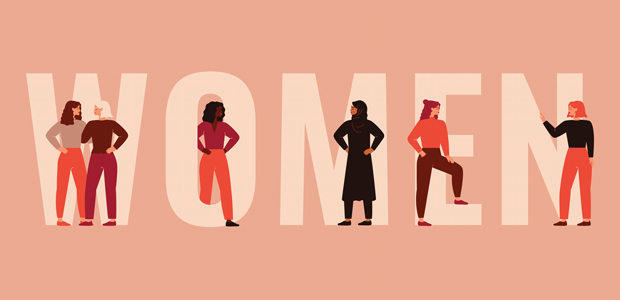 Nine powerful women share the advice they'd give their younger selves
International women's day is a double-edged tampon, on the one hand it's a day of celebration, reflection and unity, on the other, it's a day to bring about awareness and focus on the inequalities that still pelage our society. How's that gender pay gap looking? Where are we with female representation in the tech industry now? Was your new smartphone designed with a women's hand size in mind?
With a layer of sexism painted on the majority of walls, it's important to remember that the things that present themselves as setbacks, can lead to some of the greatest opportunities. After all entrepreneurial success is all about overcoming obstacles.
In celebration of women's accomplishments, here's a collection of inspiring advice from successful women:
Demelza S, Operations Director, SSGC:
Apply for jobs that you think are out of reach. Don't let imposter syndrome stop you from applying or thinking you can't do it - you can! You're smarter than you think. When you do get that job offer know your worth and ask for what you want. They've already decided you're the best person for the job so negotiate the package you desire.
Lauren Welch, Campaigns and partnerships, Escape the City:
The important thing is figuring out what your definition of success is and not being afraid to go after it.
Jes Bailey, Founder, Crowdfund 360:
Do what makes you happy not what you think you have to do to fit in.
Rachael Mole, COO, City Girl Network:
No one really knows what they're doing so don't be afraid of getting things wrong- there is no such thing as failure if you learn from it. Self-confidence is a muscle, you're not born with it, you have to work on it every day... best piece of advice? Remove the word sorry from your vocabulary.
Vicki Hughes, MD, Fugu PR:
You don't have to work all hours and not have a home life to do it and 'prove' your worth to all those you work with. Make more time to develop other skills, interests and things you want to do with people you want to spend time with.
Nadine Schofield, Founder, Project Management on Demand:
Don't feel inferior to those who you perceive as better than you!
Liz Naven, Marketing and communications, Cambridge Institute for Sustainability Leadership:
Don't be afraid to speak up and share your ideas with others. You have a unique outlook, and your way of thinking could spark a breakthrough. Always use your voice. Jump on any opportunity you can to show off your skills and knowledge and be proud of it when you do. Take up space and also remember to share that space with other people who need it. Connection and community are everything. Also, being silly and playful doesn't make you unprofessional - it makes you human and relatable! So be yourself more.
Oliva Lewis, Legal and Business Affairs, Sony Music Entertainment:
Trust your intuition. When you block out the noise around you, you will know what's your right path
Vic Miller, VP of Global Comms at Brandwatch:
I am a big believer in following your gut - if something doesn't intuitively feel right it's normally because it isn't. That said, it's important to take time to digest and reflect before reacting to a situation. Often when I have reacted in the moment (normally when I am angered by something) I wish that I had given myself a bit more time to calm down and get a better perspective.
In essence, all these amazing women are saying the same thing – be yourself and love it.