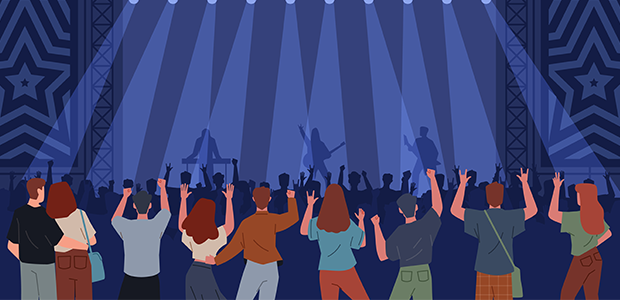 NFT Ticketing platform GET Protocol raises $4.5M
GET Protocol, the NFT ticketing innovator, has raised $4.5 million in a seed round to ensure continuity and is poised to significantly disrupt the ticketing industry.
Led by Flow Ventures, the list of investors also includes Web3 veterans such as Animoca Brands, Redbeard Ventures, Funfair Ventures and the Tezos Foundation, alongside various funds and individuals, including Sebastien Borget, the Co-Founder of The Sandbox.
After receiving backing through an initial coin offering in 2017 for GET Protocol's utility token (GET), the round enables the protocol to continue its 7 years of global operations and break into new markets through strategic alignment.
Flow Ventures explained: "Ticketing is one of the few web3 applications that everyone agrees on, but very few people work on. That's because it's an incredibly hard industry to penetrate. We strongly believe this will be one of the first web3 projects that becomes mainstream. One that puts NFTs and wallets in the hands of more than a hundred million users without most of them even knowing it. GET has proven its tenacity as one of the oldest web3 projects, and we think they are up for the task of fully disrupting the ticketing industry."
Maarten Bloemers, CEO and Co-Founder of GET Protocol commented: "We are thrilled to have completed this important step for the protocol. After laying low and building out the tooling that generates significant interest from the biggest decision makers in the events industry, we are now stepping into the spotlight.
The strategic investors that are a part of this seed round provide us not only with ensured continuity but also most importantly the network and know-how to vigorously scale up our business across the board and grab the attention within the Web3 space."
Along with a contribution to the seed round, the Tezos Foundation and GET Protocol are committing to bringing scalable NFT Ticketing to both existing and new Tezos partners. This will be made possible through full integration of GET Protocol's NFT Ticketing facilities on Tezos' upcoming EVM network upgrade.
With a diverse array of partnerships and a robust infrastructure, Tezos' network and GET Protocol's track record of development for ticketing solutions will form a formidable collaboration - bringing millions of new users into Web3 through the Tezos ecosystem.
Amar Odedra, Venture Capital Lead for the Tezos ecosystem said: "We are immensely excited about NFT ticketing as a transformative application of blockchain technology. Our partnership with GET Protocol to become their new native blockchain further solidifies our commitment to fostering innovation and embracing pioneers who are pushing boundaries in their respective fields. Together, we will drive the ticketing industry forward and set new standards of innovation, efficiency, and trust for millions of users worldwide."
Onboarding mainstream event attendees into Web3
To date, more than four million blockchain-based tickets have been issued using the protocol's tooling for artists such as Ne-Yo, Gucci Mane, Lewis Capaldi and a host of others through integrated ticketing companies around the world. Not a single ticket issued by the protocol has been scalped or resold outside the conditions set by an event organiser.
Alongside fully safe and transparent ticketing, the tooling developed by the protocol has delivered various innovations, such as evolving collectibles for sports fans and the on-chain pre-funding of future events for independent artists.
The protocol is also the first in the world to have fully on-chain ticketing economics, where integrator partners pay for protocol usage via the GET token whilst ensuring attendees have a seamless purchasing experience in local FIAT currency.
Throughout the years, GET Protocol has received significant praise from the ticketing industry for its innovations, recently winning the Disruptor Award at this year's Ticketing Business Forum.
Stadiums full of fans regularly make use of the protocol's tooling, making them unknowing users of blockchain tech and providing them with a digital NFT-based collectible of the event that connects them to the artist and event organizer forever.
The team at GET Protocol believes and will continue to prove that ticketing is the ultimate onboarding mechanism for mainstream consumers into Web3 - directly leveraging and rewarding their fandom and attendance.