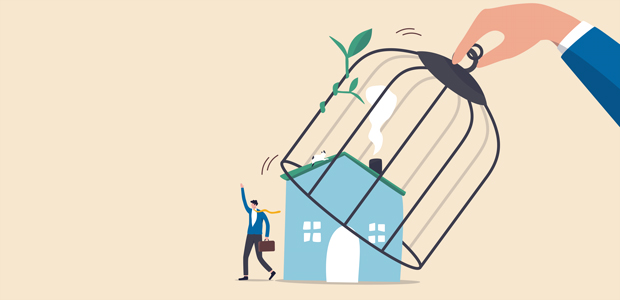 Next Steps After Lockdown
How will people and businesses act now that we are finally coming out of what is generally expected to be the last lockdown? Not only is that the question that every business owner is wondering, but the answer will also be crucial not just to individual businesses but to the economy as a whole.
Many of the government schemes over the last year have had names that follow a certain theme – bounce back, kickstart, recovery, restart – to name some of the obvious ones. As well as sounding very positive, these words are perhaps intended to become self-fulfilling prophecies by encouraging businesses to act proactively to restart and bounce back, thus leading to a kickstart for the economy.
Over the last year I have examined many different aspects of how the pandemic and the lockdowns have impacted businesses and how those that have been able to adapt and pivot are those that have survived the best. There are now numerous research papers available from major players such as Gartner, McKinsey, Deloite, PWC, and many more, as well as much anecdotal evidence about what the future of work might look like, as well as what both employers and employees expect in the future.
By pulling all this information together it is possible to have some very good guesses as to how people will react post lockdown and, stemming from that, how businesses are best advised to act as we go forward. In simple terms, the opportunities are much higher than in normal circumstances and, potentially, higher than at any point in recent history. New circumstances always favour the innovative and the brave.
Over the last year, households have saved around an extra £150bn, as spending in pubs, restaurants, live music and the arts, shopping, travel, holidays, and even commuting has not been possible. As such, the businesses in these sectors have been harder hit than many others but are also going to benefit the most from a huge surge in spending. Analysts at Capital Economics estimate that consumers will spend a total of £632 billion between April and September this year, including £35 billion of those extra savings. 
It has even been suggested that we will see a repeat of the 'Roaring 20's' that occurred after the First World War as people celebrated their freedom.  We may not have been at war, but we have had to adopt a siege mentality during the lockdowns and people are desperate to be able to socialise, enjoy themselves, and exercise all the freedoms that were previously taken for granted.
When it comes to the future of work, it would seem that all surveys have the same results: the majority of office workers want to work from home for two or three days a week and from the office for two or three days a week. But will the 'office' be one central office in a major city, or will more people work from regional offices or co-working spaces and work hubs?
There is no doubt that between 2019 and 2021 people's expectations have changed, and they are looking at retaining some of the benefits gained from the enforced changes resulting from the pandemic but, at the same time, trying to make up for lost time and recover many of the best parts of a pre-COVID world.
Those businesses that have evolved and understand the many new opportunities that will open up, together with correctly understanding how their target market will react as we come out of lockdown, are of course best placed to benefit. For those that get it right the next steps can be very big indeed.