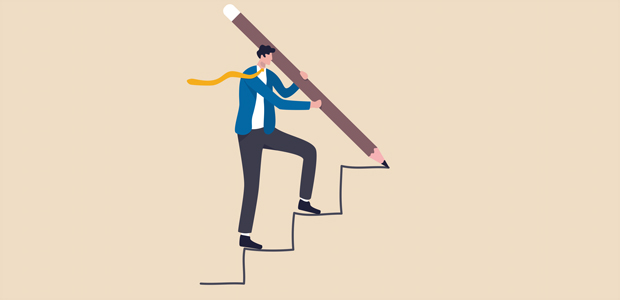 The Next Steps
Welcome to my new series 'The Next Steps'. Every business owner and director, at every stage of a business's life, should always be considering the next steps. If it is not constantly changing and adapting, and considering how to take the business forward, then the chances are very high that the business will fail.
The speed of change may vary from one type of business to another, of from one time to another, but the fact remains that standing still is not an option and taking those next steps is crucial, not just to grow but simply in order to survive.
Again, what those next steps actually are will cover a very wide spectrum, and some may be planned long term proactive steps in one direction or another, whilst others may be reactive steps necessary because of changing external influences. Whatever the case, this process is vital, even if at times it can feel like the proverbial two steps forward and one step back. Nevertheless, it pays to focus on the fact that even in that scenario you and your business are still ahead.
Over the course of this series, we will explore many of the steps necessary for an early stage business to take, or at least consider taking. These will cover: growth and scaling; raising finance; Advisory Boards, staffing and growing your team; grant funding; SEIS/EIS; networking; adapting to a post covid environment; and many more. Some might not be relevant to all readers now, but most will become so at some point in time, or be recognized by others that they have certainly had to take in the past.
None of us need reminding that 2020 was (hopefully!) a unique year and it forced all businesses to take steps that none of us imagined at the beginning of the year. Some have had to totally change direction and take multiple steps, whilst others were luckier and had more freedom, only needing to take minor or few steps. But what was apparent by the end of the year was that those businesses that took the boldest steps were often those that survived the best; with many prospering way beyond their original plans after having taken such moves.
According to the Lloyds Bank Business Barometer report published this week, business confidence has now risen to its highest level since the start of the pandemic. This has largely been driven amid the optimism about Britain's vaccination programme and how it is enabling all of us to see a way of returning to 'normality'. This survey was with 1,200 companies in the first two weeks of February and was therefore even before the more recent announcement on the 'roadmap out of lockdown' which has boosted confidence even further.
It is estimated that during each of the lockdown periods personal savings increased by around £17.5bn each and every month as it was not possible to go out to bars and restaurants, shop in the same way, go on holiday, or buy all those coffees whilst commuting. Part of the business optimism therefore is that many people are desperate to get back and do all those things and make up for lost time by spending even more money by eating out more frequently or having more extravagant holidays.
So whatever position your business is in now, and whatever you have had to do to get this far, your attention going forward should absolutely be on what are the next steps, what order should I be taking them in, and when should I take them? Hopefully, these articles will help answer many of those questions.