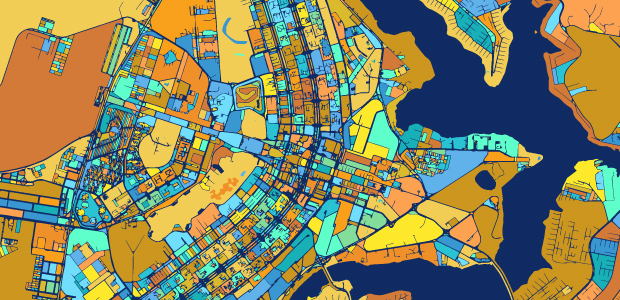 The next nation to be at the centre of startup innovation
When one thinks of countries with a focus on innovation, the true global leaders - USA, the U.K., Canada and Israel – traditionally lead the way based on the strength of their startup ecosystems. Not surprisingly, the next country to gain a foothold is Australia followed by no fewer than a dozen of the top industrialised nations in Western Europe.
According to the 2019 rankings from StartupBlink.com, an online research centre and platform that monitors the global growth of emerging countries, plugging along at #37 is a nation you would likely never expect to see: Brazil.
Brazil? Home to soccer, samba and coffee? Actually, yes.
At the South-By-Southwest Innovation Technology Festival earlier this year in Austin, Texas, USA, the Brazilian Trade and Investment Promotion Agency (also known as Apex-Brasil) brought more than 40 of the most innovative companies from that country to the United States to showcase to the world the progress, innovation and growth of that nation's startup sector.
With a lineup of young organisations focussed on healthcare and wearables, audiovisual (animation, film, virtual reality, augmented reality, and mixed reality), AI and IOT, Brazil showcased their innovation through a massive exhibit booth in the main Hall and at Casa Brasil in downtown Austin, where they hosted parties, live music performances and a major media event at which they introduced both their leadership and the companies they represented.
"Brazil is a very innovative country; in fact we have had startups since the 1990s," said Apex Brasil's Chief Investment Officer, Marco Poli. "Initially, we weren't that international, but our whole ecosystem is evolving at a very rapid pace, so everything is becoming more connected, more available."
Having brought substantial delegation in prior years to SXSW, Apex Brasil decided that now in 2019, the time was finally right to put their best and brightest front and centre. "This year we brought 40 different startups to Austin, 20 of which exhibited along with 20 others who were available for one on one meetings."
"Until now, our focus has been much more domestic," Poli said. "After all, we have a huge internal market - 210 million people in Brazil - which makes us entirely self-sufficient. We had not thought of having a huge international market expansion because of the huge internal market that we have, but now our country is focusing on connecting into the global ecosystem and being more international. And that is what you're seeing here at SXSW."
While many of the featured startups could well be native to any nation on the globe, some are more-or-less directly applicable to South America in general, and Brazil specifically.
Bluezup is a perfect example. In a country where the traditional American and European practice of purchasing and then returning products is commonplace, it's very different in Brazil. Bluezup is a try-before-you-buy platform designed for retailers to offer customers an opportunity to experience their products at home with full support. Their marketplace allows users to rent electronic products for occasional use or to try them out before deciding to purchase.
Trakto, meanwhile, is an all-in-one platform that allows small business to create and share their marketing materials in minutes. The company has created a state-of-the-art editor and proprietary software to make design easier for marketing professionals by offering templates for social networks, business proposals, eBooks, and presentations.
Playstories is an EdTech startup that's reinventing the way children interact with their favourite story books. With an avatar-based experience, Playstories allows children to be both the hero and protagonist in incredible personalised books with their favourite characters. Thanks to their early success in Brazil, Playstories recently expanded to Spain, recording a three-digit month-over-month growth in both countries.
These, as well as other perhaps more traditional startups, Poli said, are starting to place the nation on more of a true international level, part of the reason why the country jumped two places in the past year according to the Startup Blink rankings: "In addition to a huge wave of agriculture and cattle-focused industry companies, we are now starting to see a lot of financial related startups coming out of Brazil.
"Plus, we are seeing an increase of software as a service industry, companies that are traditionally global by default and design. For us, that's something new that we didn't have before."