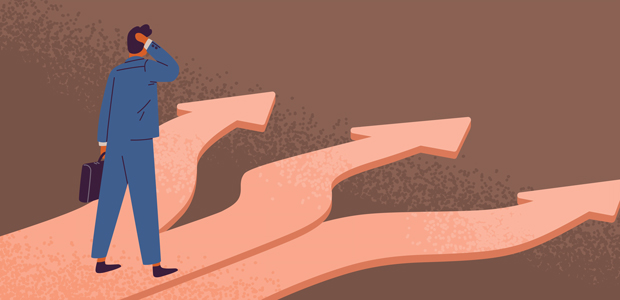 The next 100 days are the most critical...
Startups faced with an entirely new trading environment are being encouraged to use the next 100 days to carefully align their shifting commercial goals with an effective approach to IP or risk being left behind by innovative competitors.
While resources are currently constrained for many organisations, innovations in all sectors are likely to be defined by the work done over the weeks and months ahead, said IP experts at Potter Clarkson.
This means businesses and individuals should act now to put themselves and their innovations in the strongest position to thrive in the aftermath of the current crisis, according to Steve Smith, managing partner at Potter Clarkson. He said: "Collectively, we will need to innovate our way out of the current situation and the decisions companies and individuals make now are likely to be hugely significant for the success of their R&D projects.
"As we enter a new economic reality, many innovators will need to review and re-prioritise their business goals. It's vital that IP strategies adapt accordingly to best support these new goals. The starting point for this should be a thorough assessment of their current IP position that takes into account everything from their existing assets and current innovation pipeline through to the potential impact of the new trading environment on their resources and stakeholders.
"Having completed this audit phase, they can then seek to consolidate their IP position so as to ensure they are getting the most from their IP assets, supporting and enabling the all-important future planning needed to help them take advantage of opportunities to innovate."
To help startups begin the process of evaluating their IP, the firm has produced a comprehensive 'Next 100 Days' guide, which provides a wealth of practical advice on everything from how to go about strategic realignment and handling existing and emerging disputes through to considerations around protecting confidentiality amid large scale remote working.
"As the present challenges begin to subside and we seek a new, sustainable normality, the stakes couldn't be higher," concluded Smith. "As a key driver of innovation, the effective use of IP rights will be hugely important.  In the UK alone, IP-intensive industries account for one in three jobs, and over 40% of GDP, making them of key strategic value to the overall health of the economy.
"We encourage all businesses and individuals to seize the opportunity to optimise their IP strategies, in order to safeguard their assets and to ensure future innovation projects are on a pathway to success."