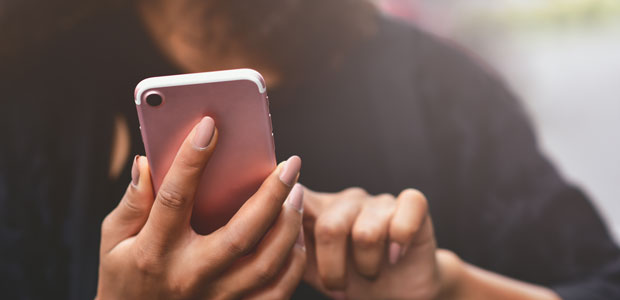 New YEO Messaging app offers the privacy WhatsApp lacks
As WhatsApp users are forced to share personal data with Facebook, a new competitor - YEO (Your Eyes Only) Messaging - has launched today, offering an alternative ultra-secure private messaging platform.
YEO Messaging uses continuous facial recognition to ensure that only the designated recipient can read messages, making it the only messaging app that guarantees delivery to the person rather than just the device. Also, messages cannot be screenshot, copied, saved or forwarded without permission and the user can restrict the geographic location where their messages can be read.
The app does not use personal information or metrics for marketing purposes and all data is encrypted before being stored in a way that it is not linked with the person using it.
YEO Messaging was founded by a team of technology, security and design specialists, led by Alan Jones, a successful Silicon Valley entrepreneur, who has multiple business exits including sales to NASDAQ, and Sarah Norford-Jones, who has held senior account management roles at leading British creative agencies.
Disturbed by the lack of trust in existing messaging platforms, the team built YEO Messaging on the premise that ordinary people and also regulated industries, including healthcare and financial services, need a compliant, trustworthy messaging app alternative. YEO addresses user-authentication and confidentiality issues and meets privacy law requirements to provide a trusted service.
The company has sought £500,000 through a Seedrs crowdfunding campaign, but has already got a commitment of more than £400,000 due to significant interest from investors during the pre-registration phase and private launch.
The new funding will be invested to accelerate development of the desktop and business solutions, adding critical engineering talent to develop new features, as well as sales and marketing to establish YEO Messaging as the next-generation communication platform that provides security, confidentiality and privacy.
This is the first time that YEO Messaging has been widely available to the public beyond a successful pilot phase with an insurance company and healthcare group. Proof of concept plans are in place with several regulated businesses and government bodies that will lead to revenue through engineering and future license fees. The app launch and crowdfunding gives the public the opportunity to join the YEO Messaging community and invest in the next generation of private messaging.
Alan Jones, Co-Founder and CEO of YEO Messaging said: "We think it is about time that people take control of their own messaging privacy, and this is what YEO Messaging offers everyone. There is a strong interest from professional investors but we also want to give everyone the opportunity to join the YEO Messaging community and come on this journey with us. With the minimum investment from as little as £13.30 we want to be sure that this investment opportunity is accessible."
Luke Bolton, investment associate at Seedrs, said: "YEO Messaging is an exciting messaging platform that is changing the way we communicate - something we've not really seen before. The difference with YEO Messaging is its ultra-secure private messaging that connects businesses with people and provides users with total control. The passion, ambition and technology expertise of Alan and the YEO Messaging team is fuelling the company's growth, as a key communication tool. We are thrilled to see how engaged Seedrs investors have been with YEO Messaging's campaign during the registration phase."
YEO Messaging has been designed to allow businesses to meet today's complex data retention laws including GDPR. It  gives users  privacy, confidentiality and control, building and establishing unique bridges between businesses and their customers.