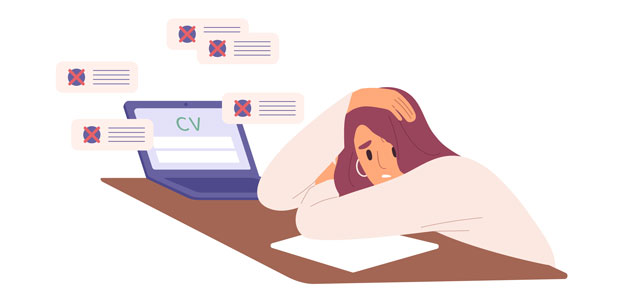 New SME data highlights severity of UK employment crisis
Global small business platform, Xero has released new metrics on the health of the UK's small business community in July from its Xero Small Business Insights (SBI) program, in partnership with research firm AlphaBeta (part of Accenture).
Based on anonymised and aggregated customer data of hundreds of thousands of subscribers, the latest Xero SBI data shows that UK small business jobs fell a further 2% in July (after a 1% fall in June), as the Government began phasing out the furlough scheme.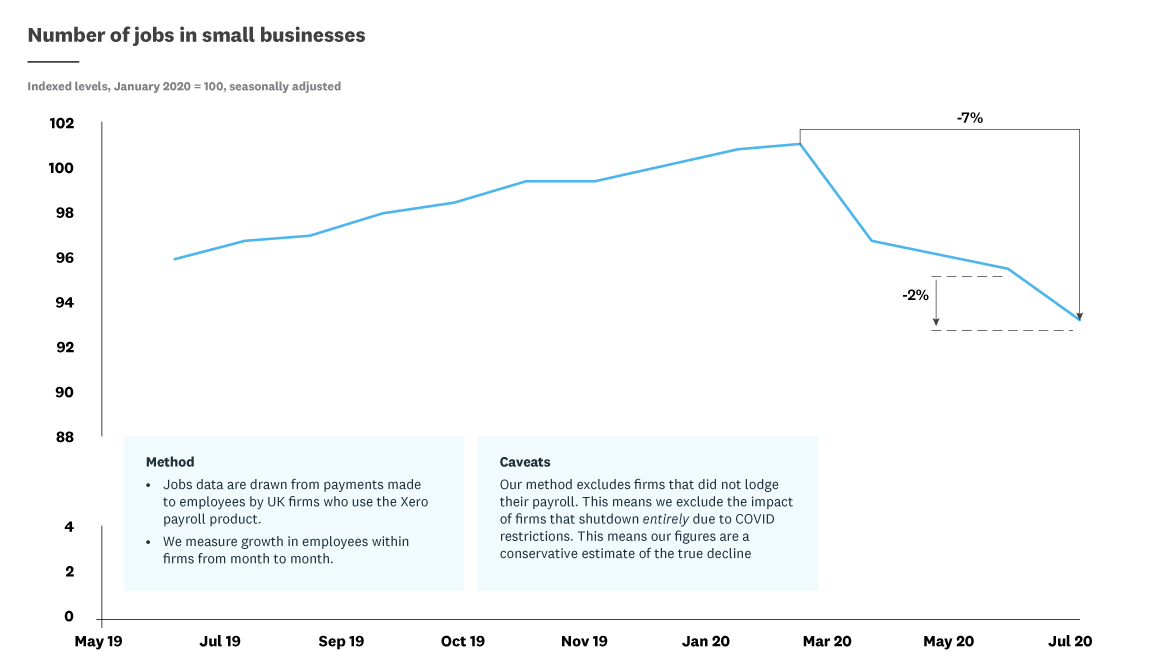 This is despite revenue showing signs of recovery - now 13% lower than a year ago, after being 17% lower in the year to June.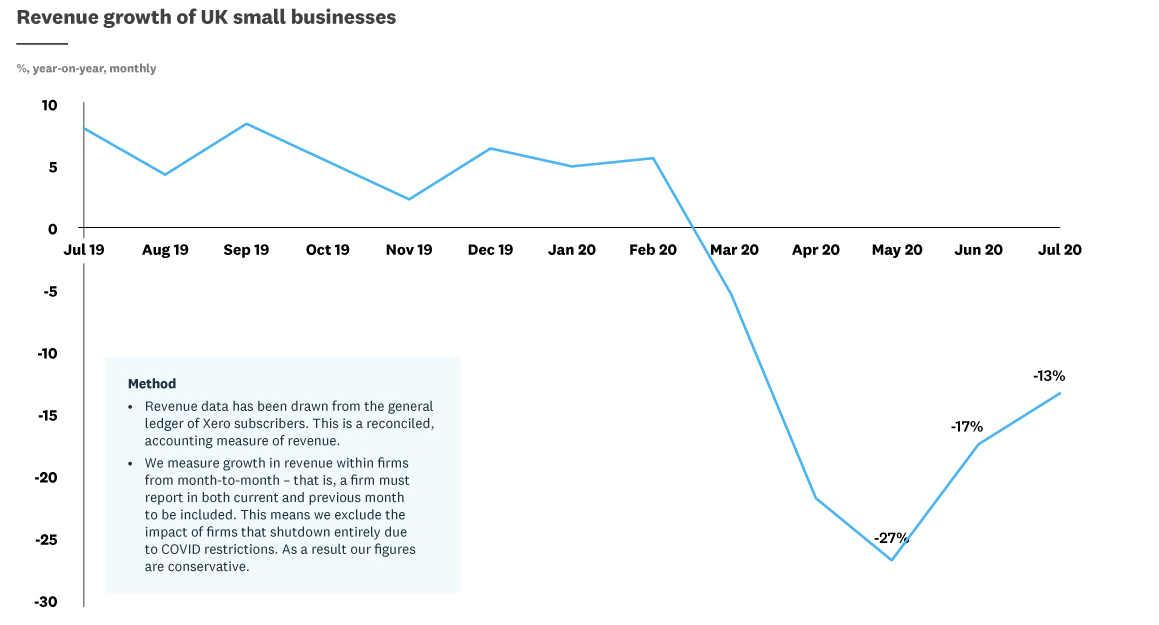 While revenue for businesses in the hospitality sector remained 39% lower than July 2019, it has shown tentative signs of recovery [increasing from -62% in the year to May] as pub and restaurant service resumed, although social distancing restrictions continue to negatively impact sales in some cases. 
Revenue across the small business sector showed continued signs of improvement from its worst month in May where it was 27% lower than a year earlier; in July it was 13% lower than one year ago.
The Xero SBI data shows that the manufacturing sector is leading the economic bounceback, with revenue now 1% higher than it was in July 2019. Construction has followed a similar pattern, with revenues recovering to just 5% lower than July 2019.
However, employment remains below pre-crisis levels in both industries, with the information media and telecommunications sector the only industry to experience an increase in employment compared to July 2019 (+3.6%).  
Regionally, while small businesses in all regions of the UK reported lower employment figures than in March, the regions most impacted in July were the West Midlands (-10.4%), East Midlands, (-8.8%) and North West (-8.2%), influenced by the local lockdowns taking place in Leicester and Preston around this time. 
South East England (-6%), London (-4.4%) and East England (-3.2%) however all recorded results better than the national average of a 7% drop since March.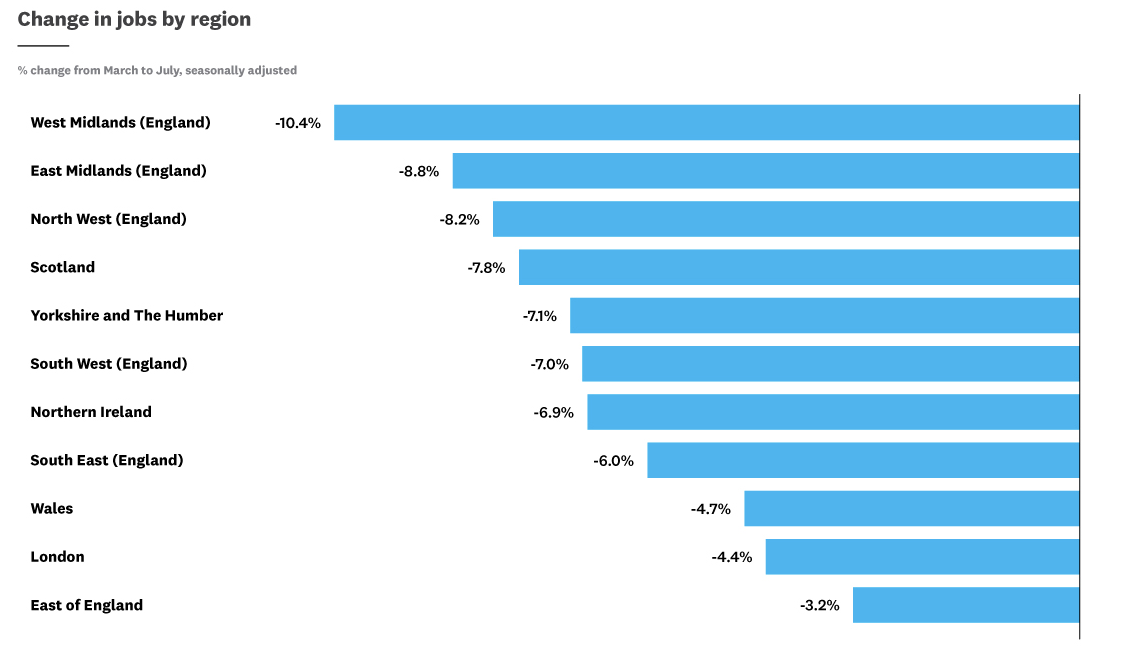 Gary Turner, Managing Director of Xero, commented: "Our data is showing some semblance of a bounce back compared to when we first went into lockdown. But it's concerning to see that employment amongst small businesses is still falling. It would be tragic if the furlough scheme has just delayed the impact, rather than acted as a bridge to recovery. 
"Over half of our GDP comes from small businesses. They've shown huge resilience in recent months, so it would be hugely damaging to our economy if they don't get the continued support they need as they recover."
Xero has identified the key areas of Government support needed by small businesses in order to rebuild. The Roadmap to Recovery policy recommendations, covering technology access, digital skills development and strengthened local communities, include calls for 30 days payment terms as standard, digital tools tax relief, improved regional internet access and an offset of technology expenses against tax.
The manifesto is part of Xero's campaign to support small business recovery, and calls for the UK Government to meet the 'levelling up' agenda as part of its election promise. 
More information on the July metrics, is available in the Xero SBI Update (link here).