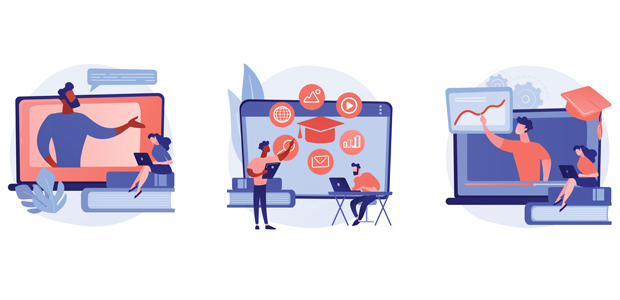 New mental health app launches to help return to school
New data shows fears for pupils' well-being, increased workloads and concerns about the toll on their own health have all contributed to a massive increase in stress for teachers during the pandemic.
Now, the founders of the award-winning mental help app for young people, MeeToo, have launched a self-help tool for despairing education professionals, called MeeToo Connect.
A survey from MeeToo showed:
93% of teachers feel their job is more stressful now than before the COVID-19 pandemic,

only 18% felt that their mental health was being adequately supported by their school

over 40% did not know of any forums or networks they could turn to for support
With a national mental health crisis and long waiting times for NHS services, the app offers an effective and scalable solution for the teaching profession. Teachers are expected to come under increased stress as schools return, and debates intensify around educational inequalities due to months of lost learning.
Functioning like a social media platform, MeeToo Connect enables teachers, nursery workers and school staff to seek support from their peers by posting their problems and concerns on the app anonymously.
Other users can respond to their posts, sharing their experiences, offering tips and advice and providing an invaluable support network they can tap into.
There has been a marked increase in posts as the proposed reopening of schools approaches.
Analysis of posts in the pilot phase shows teachers' top concerns so far in 2021 include:
schools reopening

problems with sleeping due to anxiety

their increasing alcohol consumption
Other posts include concerns about particular groups of young people, like sporty kids struggling to stay active in lockdown, or vulnerable students having no access to support.
The app is the brainchild of trained psychologist Suzi Godson and education and technology expert Dr Kerstyn Comley, who co-founded the peer to peer mental help support app for 11 to 25-year-olds, MeeToo, in 2017.
The young people's app now has a community of 45,000 users and is a recognised tool in the fight against youth mental health problems, promoted by the NHS as a key self-help resource. Recent research found that 95 per cent of young people who use the MeeToo app say it helps them and 98 per cent say it is a supportive community.
Dr Kerstyn Comley, MeeToo co-founder said: "The stress teachers are under did not begin with Covid, and it will not stop when the pandemic recedes. So it is vital that safeguards and solutions for the inevitable mental health issues that will manifest in teaching staff are put in place.
"MeeToo Connect is a simple but powerful tool that we know can make a real difference to individual users, as it has to the young people who use the original app.
"We would encourage schools to sign up and see what it can do for their staff."
Tom Freeney, a newly-qualified teacher at a secondary school in Hampshire, said: "As a secondary NQT there are subjects I don't always feel comfortable discussing with my colleagues. They have always been supportive, but sometimes I have needed an outlet where I don't need to guard my thoughts.
"MeeTooConnect gives me a place to talk about issues without worrying who will hear. It's also a great space for me to help others in a similar position."
Gary Nelson, headteacher of Wapping High School in London, said: "School staff have had to adapt to constantly changing circumstances, all while trying to ensure that students' education and wellbeing suffers as little disruption as possible.
"The mental and emotional wellbeing of staff is of the utmost importance and it is vital that they have the tools to support themselves and each other in these unprecedented times.
"Everyone has different coping mechanisms, but when they feel things spiralling out of control, teachers need to know they have somewhere safe to share their worries."