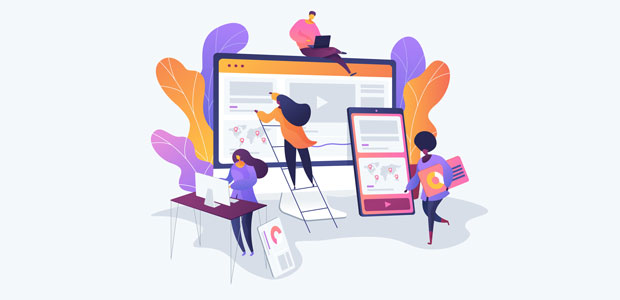 New marketplace launched to help SME business owners discover and compare tech tools
Entrepreneurial business leaders looking for new technologies to help their SMEs to grow and thrive now have a powerful new tool at their fingertips, with the launch of the fully-funded Technology Adoption Service.  
Entrepreneurial business leaders looking for new technologies to help their SMEs to grow and thrive now have a powerful new tool at their fingertips, with the launch of the fully-funded Technology Adoption Service.  
The Technology Adoption Service (TAS) has been launched by GC Business Growth Hub as a result of Greater Manchester and London authorities joining forces to find new ways of helping SME business owners to compare and deploy technologies that can improve productivity, increase efficiencies, and help increase sales and turnover, amongst many other benefits. 
For example, brick and mortar retail shops that have been forced to remain shut through the lockdown period can use this platform to find out more about which e-commerce solution might be right for them to help drive their online sales. Other examples include accounting software which can automate invoicing, and sales software which can improve customer support services.
The TAS platform has been developed with support from Greater Manchester Combined Authority and Greater London Authority in response to the fast-changing conditions that businesses have experienced since the onset of the COVID-19 pandemic. The platform has been launched as part of the Greater Manchester Local Industrial Strategy, which sets out a programme of measures to support businesses, good employment and sector strengths in the city-region.
Working in a similar way to popular consumer comparison websites, the Technology Adoption Service is an easy-to-access and intuitive online platform, that enables businesses to search and compare technology tools that are designed to drive productivity and growth. 
More than 450 products have already been extensively researched and catalogued for the Technology Adoption Service. The products cover an array of categories which include but are not limited to: sales and customer relationship management (CRM), accounting and finance, recruitment and HR, resource management, data and analytics, and social media marketing. The site will be regularly updated with new products and services, and prospective suppliers can apply for their products to be listed via a contact form on the site.  
The agency leading on delivery of the TAS platform, GC Business Growth Hub, is part of The Growth Company and part-funded by the European Regional Development Fund. The Hub is also supported by the Greater Manchester Combined Authority and Greater Manchester local authorities.
Councillor Elise Wilson, Greater Manchester Combined Authority (GMCA) portfolio lead for Economy, said: "Whether a business wants to manage its finances more efficiently, make better use of data, or sell more online, technology can provide a solution, but business leaders can find the landscape difficult to navigate. The platform offers a simple way for businesses to search and identify the tool that best suits their needs, with additional support on adopting the technology provided by the Business Growth Hub.
"Helping businesses of all sizes innovate, improve their productivity, and embrace digital technologies are key parts of our Economic Vision for Greater Manchester. SMEs will play a vital role in powering our recovery beyond the pandemic and we encourage any business that could benefit to explore the service and get in touch."   
Sarah Novotny, Head of Digital, Creative and Tech for GC Business Growth Hub, said: "Faced with the day-to-day challenges and constraints of running a business, smaller and medium sized enterprises tend to be least likely to adopt new technologies that could be beneficial to their long-term productivity and growth.
"Yet independent research by the Enterprise Research Centre has found SME businesses report an average productivity uplift of 20 per cent by investing in new technologies. Our solution to this problem is the fantastic new Technology Adoption Service, which can help our business community to easily research and consider many of the technology options that are available to them, via a trusted source. 
"The service has been developed with simplicity in mind and is freely and quickly accessible, without a need for creating accounts or using passwords to access its data. As a trusted marketplace, it also has the added benefit of being backed by our wider team at the Hub, meaning that wraparound support is always available for businesses making use of this service in Greater Manchester."    
Theo Blackwell, Chief Digital Officer for Greater London Authority, said: "Businesses are continuing to feel the effects of the Covid-19 pandemic so it's even more important we do what we can to help them expand their online presence and access to new services.
"I'm proud that we are launching this tool in collaboration with Greater Manchester to not only support firms to adapt and innovate but also to help our world-leading tech sector find new markets."
A virtual event to officially launch the new Technology Adoption Service will take place on Thursday 22nd of July from 1 to 2pm.
A panel discussion around the merits of tech adoption, will include business leaders from the Greater Manchester and Greater London regions, and will feature Ben Fowler, Founder and Director of Manchester-based Alternate Experiences, who has recently undergone the tech adoption journey. Additional panellists are to be confirmed.
Speakers will also include Cllr Elise Wilson, Portfolio Lead for Economy for Greater Manchester Combined Authority, and Theo Blackwell, Chief Digital Officer for Greater London Authority, as well as representatives from GC Business Growth Hub and London Business Hub.