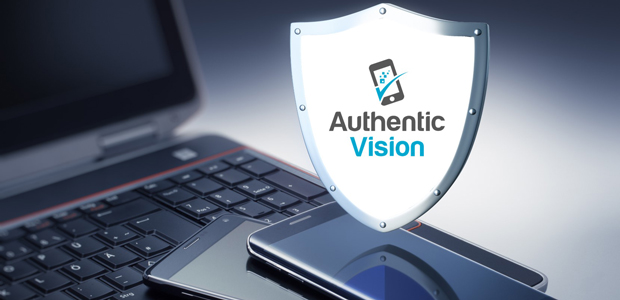 New investment round accelerates Authentic vision's global growth
Authentic Vision, an Austrian-based technology startup that provides anticounterfeiting solutions, has announced that it has closed a $5m Series B funding round with Custos Privatstiftung Austria), Dolby Family Ventures (USA), Gronova Vision (UAE), TAKKT AG (Germany) and business angels.
Authentic Vision's anticounterfeiting solution helps companies protect their products, brands, and customers from counterfeiting. The solution which is based on a 100% secure fingerprint and can be verified by every smartphone is used by leading companies to mitigate the financial, legal and reputational risks of counterfeits and protect their distribution channels and customers. Globally, the value of counterfeit goods and products is estimated by the International Chamber of Commerce to exceed $2.3 trillion by 2022.
Authentic Vision's solution is a complete toolset that enables companies to protect their product innovation investments and discover previously unobservable counterfeiting using their analytics platform. The free CheckIfReal app, which can verify genuine products in real time, assures channel partners and consumers they are purchasing genuine products.
"Recent global developments, including the COVID-19 pandemic, have created more opportunities for counterfeiters. We see that companies are increasingly concerned about protecting their products, distribution partners and customers. Our anticounterfeiting solution provides the advanced anticounterfeiting and analytical insights they require. To better support our global customers, we are planning to expand our global team, including five new team members in Salzburg in the area of Customer Success, Development and R&D," said Thomas Weiss, CEO and Founder, Authentic Vision.
Authentic Vision has built a portfolio of international brands and companies already benefitting from its solution, and plans to accelerate its global expansion with the additional capital from this funding round.
"In the past two years, Authentic Vision has made significant progress with growing international customers, including HDMI and Helen of Troy in the US, Danfoss and Eurostampa in Europe, Japan Bio Products in Asia as well as Elswedy in Egypt. I am very pleased that we closed this financial round despite these challenging times, and the company can now further accelerate its global expansion" said Andreas Spechtler, Executive Chairman, Authentic Vision.