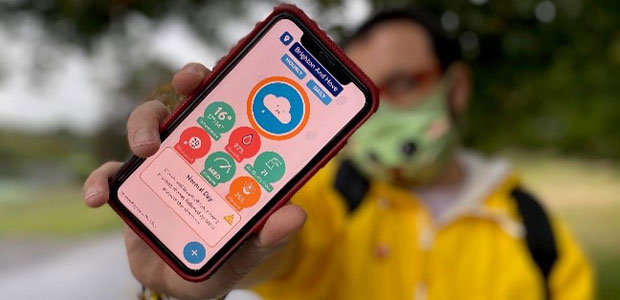 New health app helps chronic pain suffers regain control
Weather Flare is gearing up for their debut launch of their one-stop health app dedicated to supporting those suffering from chronic pain through immediate, tailored, and expert support. The intuitive app makes tracking and communicating chronic pain symptoms in relation to specific weather conditions easy, simple and accessible.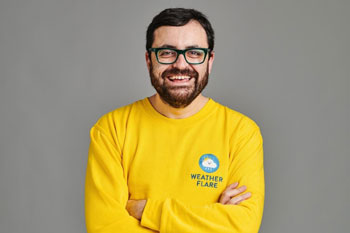 Dave Richtor, Founder of Weather Flare app, drew on his personal experience with palindromic arthritis to develop an app that helps others who suffer from weather-related chronic pain take ownership of their symptoms. Fueled by his struggles with the connection between pain and the weather, he was determined the connection was more than an 'old wives tale'.
Dave discovered a wealth of academic research that confirmed his personal insight and was inspired by research constructed by the University of Manchester, 'Cloudy with a Chance of Pain' (2019). This study confirmed that weather conditions affect those who suffer from chronic pain (e.g. arthritis, fibromyalgia) and proved that the relationship between pain and weather exists. For example, they found a significant increase in pain and discomfort on days with higher humidity, lower pressure, and stronger winds.
Approximately 75% of people living with long-term pain conditions believe weather affects their pain and around 28 million adults in the UK experience some type of chronic pain (pain that lasts more than three months), and the list is extensive. However, many shrug-off chronic pain as mere discomfort. Dave hopes to support those suffering from chronic pain to regain their sense of self with Weather Flare.
Speaking of his personal experience, Dave commented: "I suffer from palindromic arthritis. Which is a rare form of arthritis that comes and goes in different joints in different parts of the body. I've had it all my life and I've always felt that it's affected by the weather. This is where my inspiration for Weather Flare came from, I wanted to understand this relationship better and give fellow sufferers the tool to do so. With Weather Flare, I want to facilitate meaningful change in people's lives through our technology."
How does it work?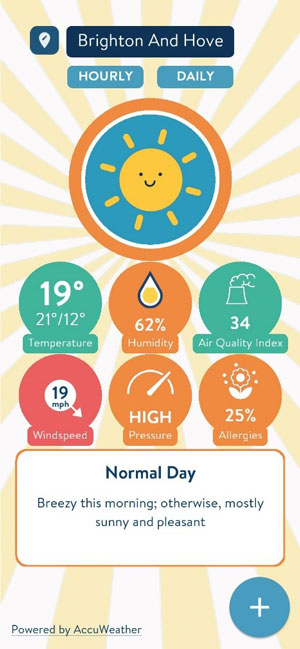 The app enables users to track and manage their chronic pain symptoms and provides advice on how to avoid flare-ups triggered by the weather. It aims to provide real, tangible support to sufferers when and wherever they need it.
Since the experience of pain is very personal, Weather Flare provides personalised pain management to minimise the impact the weather has on their lives, further aiding the communication gap between healthcare professionals and patients.
By utilising the digital age, Dave recognises we can predict how the weather is affecting people with flare conditions, like himself. The app uses a traffic light system: Red for a 'bad day'; amber, on an 'okay day'; and green for a 'good day'. It will help suffers plan their journeys, meetings etc for the day ahead for 'good days' and 'bad days'.
The app will be further developed through a database in collaboration with the University of Sussex's Jane Portlock, Professor of Pharmacy Postgraduate Education. The database aims to show how drug interactions could be affected by the weather. For example, a drug called methotrexate is bad for someone exposed to sunlight over a long period of time. So even when it's a lovely sunny day, this will still have an effect on the condition of that person.
Dave reveals the importance of weather-related pain, describing: "We're incredibly excited to have the University of Sussex onboard to assist us with further developments for our app, making Weather Flare even more supportive for sufferers. The positive thing about me just having this crazy idea in my head, is that I can help other people manage their own conditions. If it just makes 1% of difference to someone's day, then I've achieved what I set out to do."
Weather Flare will be launching a Crowdfunding campaign to upgrade the beta app to predict how the weather may affect an extensive range of chronic conditions.