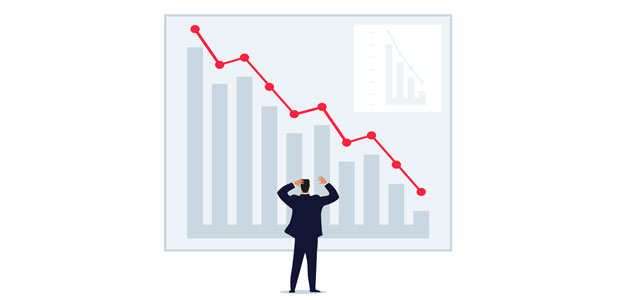 New data shows impact of festive period restrictions on small firms
New data has shown that December was one of 2020's worst months for small businesses in the UK, according to data based on hundreds and thousands of small businesses.
The data, produced by global small business platform, Xero in partnership with research company, Alphabeta (part of Accenture), showed slow signs of recovery through revenue figures during the summer, but this has reversed in recent months.  December saw revenues fall 10.3% year-on-year, the biggest drop in revenues since May (-23%).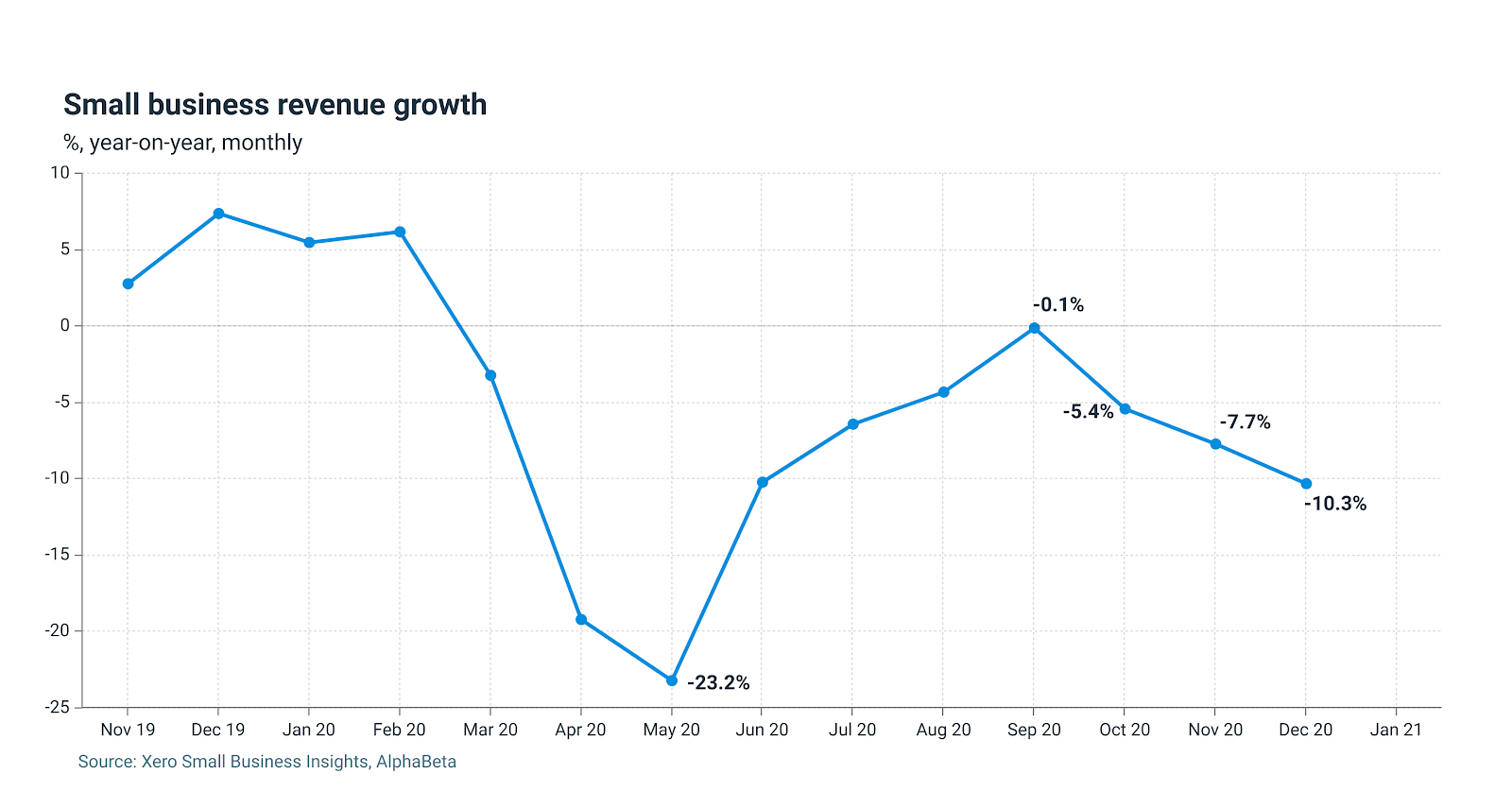 Xero's analysis of hundreds of thousands of small businesses, shows a protracted decline in year-on-year revenue growth since the most recent peak (-0.1% year-on-year) in September. 
The XSBI data continues to show the impact of restrictions on trading. Hospitality businesses experienced a 52% decline in year-on-year revenue in December. 
Small retailer revenues were 10% lower than the previous year in December 2019. This reinforces the new Office for National Statistics (ONS) data suggesting that the volume of retail sales climbed just 0.3% in December from the previous month, with 2020 seeing the biggest drop in retail volumes since records began in 1997.
Small business jobs remain stable
The latest XSBI data shows that hiring patterns in the small business sector remain relatively unchanged as the furlough scheme continues to allow employers to retain staff.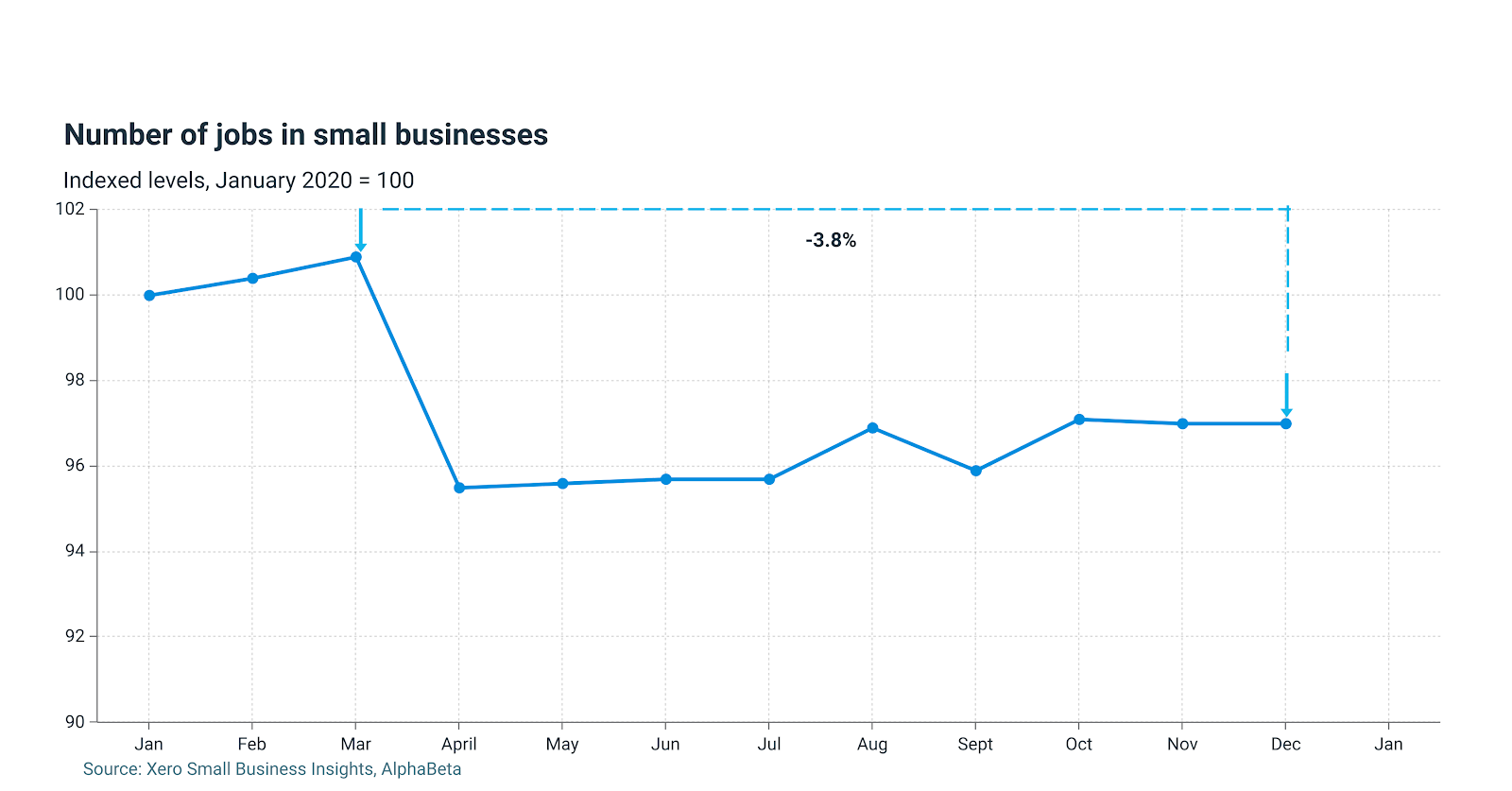 Jobs remained 3.8% lower in December than pre-crisis levels, showing little recovery since the COVID-19 pandemic first took effect.
The hardest hit sectors remain those most impacted by closures: arts and recreation (-22.9% compared to pre-crisis) and hospitality (-18.4%). Both of these sectors have recorded ongoing declines in jobs since March as restrictions continue.
Sectors less impacted and able to grow jobs since the pandemic hit include the information, media and communications sector (+6.2%), retail trade (+3.7%), professional services (+2.1%) and construction (+1.4%).
Payment times improve
The data shows that average payment times have continued to improve, with the average time for a 30-day invoice to be paid after issue seen at 29.7 days in December. This is 1.2 days shorter than pre-crisis levels and 7.6 days faster compared to the peak of the crisis in May.
The slowest paid invoices are now being paid on average 2.7 days faster than pre-crisis. However, businesses with invoices falling into this category are still having to wait 59.3 days for payment - almost double the overall average payment time.
Gary Turner, Managing Director and Co-founder of Xero, said: "With the vaccine programme now well underway, our data highlights the critical need to ensure our beleaguered SMBs get the government support they need not just to survive, but to be fully prepared to benefit from the economic recovery when it comes."