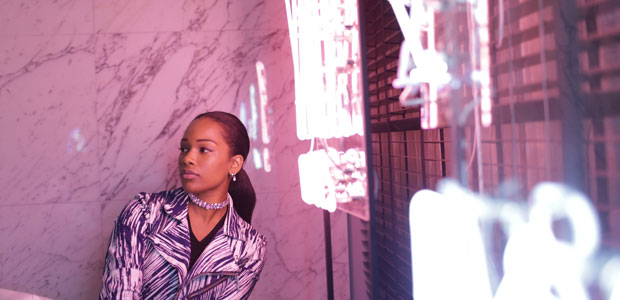 New community-led media platform launched by serial entrepreneur
Beautystack Founder and CEO, Sharmadean Reid has launched her latest venture, a new media platform called The Stack World that will bring together content, community and commerce and put intelligence at the core of the women's media landscape. 
The Stack World is a new media publication built on the Beautystack platform that utilises content and events to bring members together. The focus is on providing programming for members to acquire knowledge focusing on business, society, beauty, wellness and culture, shaking off the siloed categories women's media are often forced to focus on and bringing intelligent discourse to the forefront of content.
Content will focus on everything from how to raise venture capital funding, to how to negotiate a commercial lease, to the latest books to read, beauty trends to follow, and deep dives into the upcoming domestic abuse bill.
The articles will support the live journalism programming, featuring high profile guests such as Claire Barnett, acting executive director of UN Women UK, and Andrea Corbett, performance and mindset coach, providing a space for women to learn and engage before coming together to discuss the topics as a collective. 
Community at the core of media 
Reid's roots in media go back to her university days when she received a First Class BA(Hons) in Fashion Communication at Central St Martins School of Art. During her final year, Reid established WAH Magazine as a women-focused zine, which eventually laid the foundation for WAH Nails, a successful nail brand in London encompassing salons in Soho and Dalston and brand deals with Boots.
After feeling frustrated by the lack of tech solutions in the beauty industry, Reid set up Beautystack in 2017, a booking platform backed by LocalGlobe and Index Ventures, that allows women to market their services and connect via customisable, image-based scheduling. 
During the pandemic, Beautystack pivoted to offering events and content to support their members during lockdowns, including campaigning for the UK Government to reopen beauty salons, an industry that contributes on average £6.6bn to the UK every year.
The experience of developing and leading Beautystack is essential to the mission of The Stack World - to bring together ambitious women in the search for knowledge and community. At a time when women are feeling lonelier than ever as a result of the COVID-19 lockdowns, The Stack World is a new virtual clubhouse, serving up motivation, conversation and connection for those who need it.
Campaigning for women, by women
Alongside live journalism, campaigns on pressing issues will be central to The Stack World. From the fact women are taking on more childcare responsibilities than ever, to the increasing levels of domestic violence women are facing, to how women own just 9% of startup equity, The Stack World will shine a light on these issues and provide readers with the information and tools they need to demand equality in the world. 
The Stack World can take such a position because it is a rare thing in the media world: a publication owned by a woman. Of the world's top ten media companies, none are owned by women. When it comes to who is leading newsrooms, only 23% of the top 162 editor positions across 200 brands are covered by women in countries including the UK, US and Japan. The Stack World will stand out in the male-dominated media landscape as a platform for women, owned by women and driven by women. 
Challenging the traditional media model
The media landscape is tougher than ever. More than 2,000 journalism jobs were lost in the UK alone in 2020, as the effects of the COVID-19 pandemic impacted advertising and publishing budgets. Established companies are attempting to adapt their business models to include e-commerce and subscriptions to diversify revenue streams. 
As The Stack World is built from the ground up to be a modern publication, data, e-commerce and membership are already at the core of the platform. This gives The Stack World an edge over companies trying to shoehorn these streams into outdated business models.
Sharmadean Reid, Co-founder and CEO of The Stack World, said: "I've always been passionate about the power of media to bring people together and change the agenda, but I've never found the right publication that speaks to all the interest of the millennial women and doesn't sideline topics like business and politics and celebrates their whole experience.
"This is what we're changing with The Stack World. By building on everything we've learned at Beautystack, with a focus on community, networking and education, The Stack World will be an intelligent space for women to learn about and discuss the things that affect them. From highlighting the equity gap to reporting on the upcoming domestic violence bill, and of course beauty, our content will ensure women have the power they need to succeed in the world."