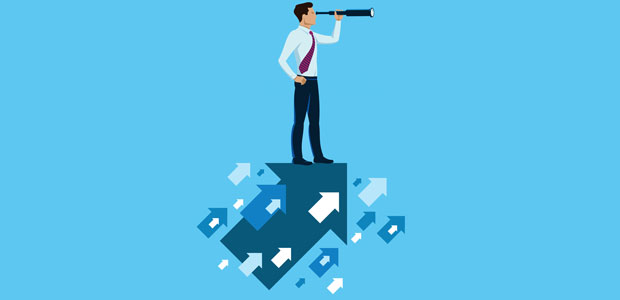 New Business Opportunities Abound For UK SMEs in 2021
2020 was a major challenge for small business owners and leaders, but despite the tough environment, the UK's largest CEO peer network organisation Vistage's CEO Confidence Index has revealed that there is resilience in the UK SME sector. As we enter the new year, the UK SME landscape is expected to pick up steam as the economy improves post COVID-19.
Below are four key predictions that will highlight this momentum in 2021.
1) Minimal Brexit impact on majority of SMEs
While the Brexit deal and implementation will continue to dominate the headlines for some months, it is important to note that many UK businesses do not currently export to the EU.
In fact, according to the Office of National Statistics, UK businesses export more to non-EU countries than EU countries. In my opinion, for many small and medium-size organisations, Brexit will not directly impact their business, at least in the short term.
2) The acceleration of digital services will continue
COVID-19 has severely impacted the SME landscape forcing many business leaders into survival mode. Like many of my CEO mentees, firms have had to transition their businesses to build online services and products in a world where none of the old rules now apply. This shift is more acute in the retail and ecommerce space.
In the UK, ecommerce peaked at almost 35% of total retail sales in Q2 2020 at the height of the pandemic. With customers increasingly more comfortable with accessing content and services via the Internet, this rapid migration to digital offerings is likely to continue as leaders look to their digital capabilities to recover from the COVID-19 crisis.
3) New opportunities abound
Despite the job losses and businesses going under for good, some have moved quickly to pivot during the pandemic this year. The crisis has presented a whole set of new challenges but remarkable opportunities too, driving firms to reorient their target markets, strategy and business model. From businesses moving to remote working setup to save cost on office spaces to firms moving from a wholesale model to retail customer model.
Vistage business member, Cosatto did just that. In the space of six months, the baby accessory supply business, pivoted from a B2B business model to direct to consumer to drive success in a rapidly changing marketplace. More businesses will continue to diversify their models and look to new markets vacated by failed companies.
4) Increased focus on workforce
Earlier this year, Gartner revealed that two-thirds of organisations have introduced new wellness benefits to support employees' mental and emotional wellbeing. Given the year we've had, many SME workforces are stressed and stretching themselves like never before.
In 2021, there is likely going to be significant change and flexibility in how we all choose to work. Within my group of mentees there has been significant investment in remote working and other work alternatives to help staff better manage their work life balance and work preferences.
This area will become an increasingly important competitive advantage for recruiting and retaining talent in the future.
In 2021, SMEs will become leaner and more agile organisations focused on customer needs and relationships. Organisations such as Vistage are supporting leaders across the country make smart decisions that will transform their business and help them prepare for a changing business landscape. This impetus for change will usher in a great resurgence of entrepreneurship in the new year.