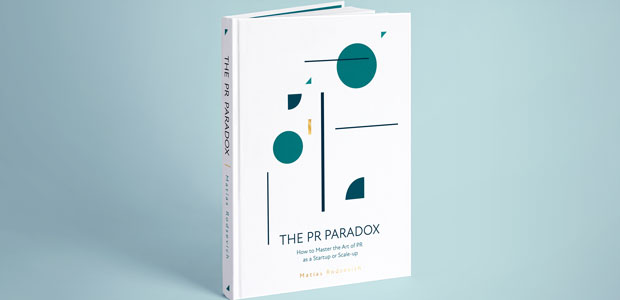 New book on how to master PR as a startup or scale-up launched
Matias Rodsevich is proud to announce the official global launch of his book 'The PR Paradox - How to Master PR as a Startup or Scale-up', the first of its kind book solely focused on doing PR as a startup, which will take place on the 10th September 2020.
The PR Paradox is a must-read for startups and scale-ups that are looking for a complete guide on the creative foundation of their own PR strategy in a cost effective and timely manner.
The book offers exclusive insights into the modern PR practice, includes tangible advice from renowned PR professionals and provides real-time solutions on how to achieve significant PR results that will boost business growth in a cost and time effective manner.

"The Paradox relies on the fact that PR is considered a key aspect of business growth but only a few can access it due to a broken agency model, an old-fashioned way of operating and high fees imposed by agencies that make it inaccessible for start-ups to even consider doing some PR. That's why I wrote this book, to educate all those startups to do PR on their own, and most importantly, bust some old myths around PR that are basically not true," said Rodsevich.
Rodsevich has a strong background in Tech PR & Marketing and Media Relations, and has helped numerous global startups get started with PR and achieve growth driven results. Among different elements of company success, he values forward-thinking, risk-taking and hard teamwork.

Founded in 2018, PRLab Amsterdam's fast expanding client roster includes the likes of Impraise, Siilo, Bloomon, 3Dhubs and StuDocu. In 'The PR Paradox' Rodsevich has gathered his knowledge, endorsed by ten years of practical experience of delivering PR services for growing tech companies.
You can find more information about the book here.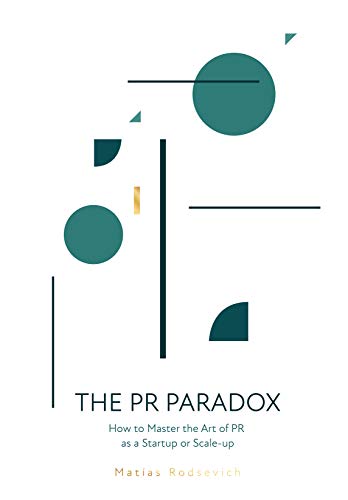 The PR Paradox: How to Master the Art of PR as a Startup or Scale-up
The PR Paradox is an educational and engaging study on the nature of PR today, culling Rodsevich's expertise and insights gained from his years working in agencies, in-house and finally creating his own agency. Written for those who are interested in or just starting out in PR, the lessons and examples collected are both entertaining and educative, and will give the initiate a leg up in the frenetically paced world of PR.