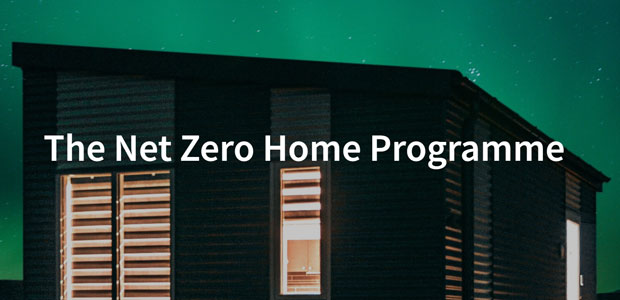 Net Zero Home Programme Finalists announced by Schneider Electric
Schneider Electric and Sustainable Ventures have named the finalists of their Net Zero Home Programme. The joint venture aims to find the most innovative net zero home solutions to help accelerate the net zero home market.
Having each received a £5,000 cash Net Zero Home Grant, the finalists will work with Sustainable Ventures for the next three months to fully explore the potential impact of the technology in creating net zero homes.
After developing design and cost trials, each company will present its business case for funding to Schneider Electric. The successful startup will work closely with Schneider Electric to develop and scale their solution and achieve mass-market deployment, with access to Schneider's extensive channel and partner network.
The four finalists are:
"Reductions in UK household energy use have stalled. We need to accelerate the journey to a net zero home as a matter of urgency," said Katie Mills, Head of Innovation at Schneider Electric.
"The companies and solutions that have been chosen enable homes to become smarter, more connected and more efficient. They provide consumers with the ability to optimise household energy use, without negatively impacting their daily lives. By collaborating with these innovators, we believe we can make huge strides to making the net zero home a reality."
Arsha Branson, Head of Innovation Services at Sustainable Ventures commented: "We've been delighted by both the number and standard of the entrants to the Net Zero Home Programme. The initiative has seen some of the fastest growing, most innovative UK companies demonstrating their technology and its potential. We look forward to working with them over the next three months to make their vision a reality and helping to usher in a new era of net zero homes."