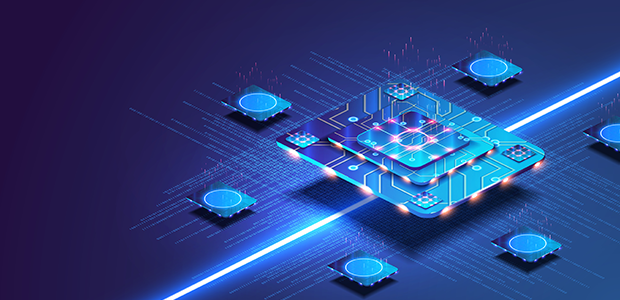 NeoLogic raise $8m to transform computing
Israel-based processor technology startup NeoLogic has announced it has raised $8 million in a seed round led by Maniv Mobility venture capital fund with lool Ventures and M-Ventures. The company is also supported by the Israeli Innovation Authority. The funding is coming on the heels of a year in which venture capital funds' appetite for making new investments has plummeted.
NeoLogic developed a unique chip design technology that they call Quasi-CMOS. It reduces the transistor count of a microprocessor by up to a third of its originally designed number of transistors. The technology makes it possible to develop processors of higher computing power and more energy-efficient while significantly reducing their price. It aims to meet accelerating workloads of artificial intelligence tasks, machine learning, video processing, data science, and the like in data centres and at the edge.
NeoLogic was founded in 2021 by Dr Avi Messica (CEO) and Ziv Leshem (CTO), both of whom have decades of experience in R&D and management of microprocessors design and fabrication. It employs 13 employees and is currently recruiting additional employees. The company is already seeing a lot of strong interest from customers.
Dr Avi Messica, Co-Founder and CEO of NeoLogic: "The processor market for data centres is currently estimated at 110 billion dollars. In the near future, AI accelerators will make up a significant percentage of data centre processors. Current microprocessors rely on 40 years old (CMOS) technology. Chip designers are struggling to meet the current and future computation power and power consumption requirements. NeoLogic's technology breaks through the limitations of CMOS, reduces the complexity of digital circuits, and offers a dramatic improvement in the price-performance ratio and chip area. We have filed three patent applications so far. We thank the funds that invested in the company and their vote of confidence in our technology and the team."
Nate Jaret, a eneral partner at Maniv Mobility, a fund that invests in innovative technologies and business models that reimagine the world of transportation and who led the round, said: "NeoLogic's innovative architecture represents a paradigm shift in the development of microprocessors at a period when groundbreaking innovations in the semiconductor industry generate exceptional economic value. We believe that NeoLogic has a unique opportunity to bring about a far-reaching change in the way processor manufacturers design the next generations of chips that will be more powerful, more energy efficient, and significantly cheaper. We are proud to join this journey of Avi and Ziv together with the other investors in the company."
Yaniv Golan, Managing Partner at lool ventures, an Israeli seed fund, said: "Our investment in NeoLogic reflects our belief in the company's groundbreaking technology and its ability to bring about a significant change in the way companies develop advanced processors."
Dr Avi Messica (Ph.D. Weizmann Institute of Science) is an expert in solid-state physics and quantum devices and in ultrafast transistors in particular with 25 years of managerial experience in a variety of hi-tech companies. Messica previously served as a device group manager at Tower Semiconductors and has hands-on experience in the design and fabrication of CMOS devices. He also served as VP of Engineering at Shellcase and founded and served as the CEO of three semiconductor companies in the fields of image sensors, MEMS-based optical switches, and photonic chips.
Ziv Leshem has 24 years of experience in processor design. He worked for some of the world's leading semiconductor companies, such as National Semiconductors, DSPG, and Synopsys, and managed complex processor design projects. He was one of the founders of LogixL, a company that developed a hardware-based HDL simulator and also served as a manager at NewSight Imaging, a developer of LiDAR and iTOF sensors. Before founding NeoLogic he was the manager of the physical design group at Inomize where he managed a group of engineers and developed processors for customers in various industrial sectors in CMOS technologies ranging from 40 nm to 7 nm.