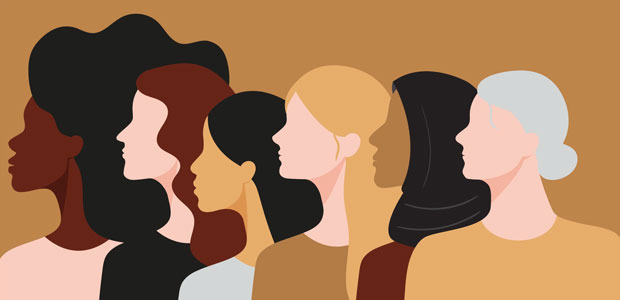 The negative beliefs impacting female entrepreneurs
My colleagues at the Giants asked to hear my thoughts about being a 'woman in tech' for International Women's Day (IWD). 
What may (or may not) surprise you, is that it took me a while to figure out what I wanted to say. Sometimes, reflecting on a topsy-turvy and wild year takes a fair bit of soul searching. Particularly about what challenges me the most, what infuriates me the most and what emotionally impacts me the most.  
As my team knows well, I have a habit of getting on my soapbox about a number of things, but one stands out (and I don't talk about it enough): the negative beliefs influencing female entrepreneurship.
The figures show progress but there is more work to be done, and I believe negative belief systems play a huge part. Why has fintech Tide found that only 18% of women think about starting their own business, compared to 29% of men? And why, of those women who have thought about starting their own business, 24% don't want to take the risk, and 15% don't have the confidence?
Well, I am confident that at least some of the following beliefs affect female entrepreneurs and their confidence because I feel them:
I don't have the experience to run a business

I'm too young to run a business

I'm not the right person for the job

I'm not healthy enough to work 16 hours a day, seven days a week (sidebar: a lot of people live with health conditions like me)

I can't deal with the constant ups and downs

I can't handle a business as well as everything else in life.
"I can't", "I'm not", "I don't." Notice a pattern? 
In the end, despite the risks (I built my business from scratch without any seed capital so I understand risk), I still did it. I started my own business because I felt passionate about what I did. I felt passionate about filling a gap in the market - and thankfully - I found a wonderful person (that's a giant shout-out to co-founder James Beveridge) to go on the journey with me. 
A great exercise is to think about the positives, rather than dwelling on the negatives, even when the negatives seem overwhelming. Affirmations like:
I've started a growing business, it's exciting - I must be -doing something right

I'm in the prime of life. I am doing this at the right time.

No business leader is the same as another business leader. We're all different, and that's a positive. Comparing what I do and what someone else does, doesn't make what I do wrong. 

Who on earth is actually healthy enough to do 16-hour days, 7 days a week anyway? 

I have a wonderful, supportive team that are along for the ride to share the load when it matters
Made By Giants is now 10 people (and still hiring). We launched and grew during a pandemic. We are an extraordinarily lovely bunch - and I'm very proud of who we are, why we're here and the work we deliver. All the Giants are different - they bring different energies and expertise to the table, and most of all, they are happy to be here in Giantland.
So back to my team's question: what is it like to be a "woman in tech"? 
Tech is an unbelievably entrepreneurial space, and if you surround yourself with entrepreneurial energy it does give you the final push to start your own business and then to keep going. This sector normalises entrepreneurship, it helps to eliminate imposter syndrome, and it gives you a support network to lean on when you are feeling vulnerable. 
Yes, of course, you face challenges. Yes, you have darker days. Yes, there are risks. 
But if you take a chance, you'll learn so many new things about the world and, crucially, about yourself. Aren't we all on a journey of self-discovery after all?
Happy International Women's Day.