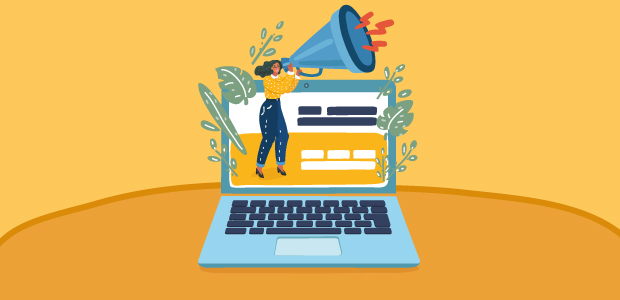 Navigating the tricky waters of PR
The relentless pace of modern day brand communications and marketing means the fight is on for startups to win the appeal of consumers and keep their interest. But when it comes to PR, not all coverage is created equally. It's hard to know where to start.
A startup has a different challenge ahead compared to an established business. You'll want to be achieving a bunch of objectives fast, from building awareness, educating the public about a new product/service to raising funds to grow the business and attracting talent. PR can help direct you.
As a tech startup, you are in the unique position to build the brand's reputation from scratch, based on the ground work of creating your purpose, as identified in an earlier article here by our partner Natalie Moores. PR can help startups shape a positive public image and establish social media and traditional media networks. Bill Gates said: "If I had one dollar left, I would spend it on PR." We should listen to him.
Credibility should be central to your ambitions in order to ignite trust amongst consumers. PR can help carry credibility through your stories and capture the imagination of your target audience. 
Every brand has a platform to tell their story, so how do you make sure your story shines through and builds awareness? These are the steps you can take to get the most from the various PR channels of your business and amplify your impact.
Establish a clear goal
Seems too simple, right? But many startups are in a rush to get to the finish line and then wonder why the coverage was sparse or not of high quality to create cut-through. Identifying a goal is the first step to ensuring you stick to achieving key outcomes. Goals might include bringing in new customers, building brand awareness or boosting web visitors. From here, you'll be able to create a strong, clear set of messages. Start by establishing your key USP and what you want people to remember about your business once they've read about you.
Integrate your channels
Understanding which channels your target audience engages with is paramount to building awareness in the right places. It no longer just comes down to traditional media to transmit your story. PR today is about far more than just who you know in the media world. Integrating your PR with all your marketing activity will help reach a greater chunk of your audience as consumers will potentially read about you in the media, as well as via social media, your e-newsletter and podcast, for example. 
Build a compelling story
PR elevates your product or service by building and connecting with the biggest stories in the public narrative. The more people read or see your stories, the more they want to know about you. Create one story, and people will read about it often - eliciting an echo effect. The aim is to get the right people seeing stories about you in media sources, again and again.
That story needs to connect with your audience on an emotional level. By understanding target journalists' interests, you can start to understand the theme and from there, understand what will engage consumers. If your startup offers a new way to bank online, what are your potential customers' pain points, what will transform their lives? What is fresh that we haven't read about before in the sector? And what assets do you have - from case studies of people who are benefiting from your service, to data proving how people can live better with your help, to what's interesting about the founder of the business and your culture.
Use the 'So what?' rule to make sure your narrative is unique and sets you apart. Are the press really going to be interested in a new partnership you've launched? Always try to offer a fresh or innovative perspective on your story that will stand out from thousands of others. And where it may not be news-worthy to a journalist, consider other routes such as digital advertising or social media.
These steps only scratch the surface of what you need to address to amplify all the work you've done to build the brand so far. Ultimately, no single strategy is the path to awareness for every brand. However, you have more options and channels for building credible brand awareness than ever. It's worth embracing a test and learn approach to refine the right path. Most importantly, don't sit still and make sure your presence in the right channels is constant. Your competitors will be close behind. 
If you're a female founder of a business and are looking to take your brand to the next level with the help of marketing and PR expertise, sign up to an exclusive and interactive workshop here, powered by CLO PR and Mac&Moore, and you could win one of 10 places in September.