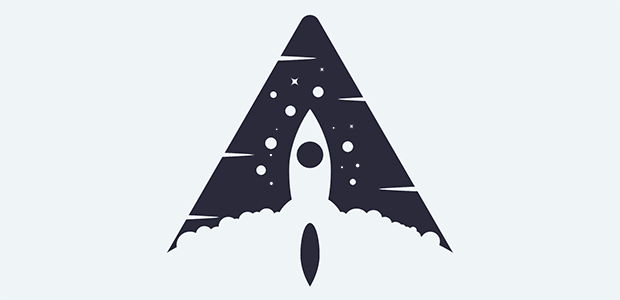 Navigating the horizon of the aerospace industry
Aerospace Xelerated, the innovation arm of Boeing, is a 3-month accelerator for early-stage startups striving to advance the future of sustainable aerospace.
The programme is open to startups globally and is a Seed to Series A-stage accelerator specifically for technology startups looking to impact and scale in (or establish themselves into) the aerospace industry.
"We're not looking at one particular area," said Jacqueline Davidson, Programme Director, Aerospace Xelerated. "Our past cohorts have been in Industry 4.0 sustainability, digital services and solutions, as well as AI.
"We were looking for different types of companies that can address a real challenge that's relevant to us and really, for partners that are interested in putting in the time and effort it takes to become a great aerospace company – which is really very challenging."
To put it into perspective, becoming a supplier into aerospace for a Tier 1 company like Boeing will cost a company anywhere between $10,000 - $100,000 and will take at least a year. If you're chosen to take part in the accelerator programme, Boeing does all of this for you.
"Within the first six weeks of the programme, [the startups] are loaded as suppliers," notes Davidson. "This means that an opportunity that comes up for them, they can jump on."
The programme also offers a £100,000 investment from Boeing, a curated curriculum and access to Boeing's partners. This gives the startups access to resources that will help them grow and scale in the early stages. In past programmes, big names like GKN Aerospace, DASA (the Defence and Security Accelerator), and Etihad Airways were brought in and asked to put money towards the startups.
Boeing also has something which it calls its 'champion network.' "We built out a network of people ranging from senior executives all the way down to entry level individuals. [The startups] will have one year with these people who are making key decisions around budget, [they are] change agents effectively," said Davidson.
This network is made up of 70 'champions' across various businesses and geographic locations. Since starting this network in Cohort Two, the programme has seen a higher adoption and success rate.
"It's about getting them [the startups] as connected as possible to the right people across the business, running down the opportunities not only for ourselves, but for our partners," said Davidson.
By supporting these innovative early-stage technology businesses, the programme aims to bolster the growth, competitiveness, and sustainability of the aerospace industry.
The application process
End to end, the application process takes around eight weeks:
Stage 1 – applications start via the programme's website, xelerated.aero. All applications will be reviewed by the programme team and Boeing subject matter experts. If your startup passes the selection criteria, you may be contacted for follow-up questions.
Stage 2 – each submission will be reviewed and compared to the other applications by the programme's selection committee.
Stage 3 – startups may then be invited to follow-up conversations with programme stakeholders.
Stage 4 – 20 startups will be shortlisted and invited to a virtual pitch on one of two selection days. Eight to 10 successful applicants will then be notified and offered programme places shortly after the interviews.
The possibility of joining (or actually being on another programme) must be disclosed to Boeing before you sign the Aerospace Xelerated programme offer letter and accept a place. Normally, if Boeing is notified about a second programme or the possibility of one during the application process, they can work with you and the other accelerator programme team to assess if and how doing both might work.
Programme content
Once the companies have been chosen, Boeing builds the whole programme around those startups. Right after they accept the application, Boeing will sit down with them for a few hours to try and understand what they really need, what their goals are and how Boeing can help them achieve those goals. The programme content is then designed around that.
It's a 12-week programme and startups are expected to commit approximately 12 hours per week.
One week will be solely dedicated to Boeing. "We roll out the red carpet for them," said Davidson. "We give them access to the Boeing company and its leaders and what they do with that access is up to them." There will also be networking days with the 'champions'.
Something that Boeing does for each cohort is DE&I (Diversity, Equality, and Inclusion) training. This helps the startups understand how to build a diverse team and how to hire outside of the current network.
Acting coaches are also brought in. A lot of the startups are great scientists and technologists, but they sometimes struggle to sell it. "A venture capitalist is not necessarily interested in hearing the ins and outs of your specific type of algae solution and how it transcends into sustainable aviation fuel. But they're interested in the KPIs and the big numbers," said Davidson. "Acting coaches work really well to tailor [the startups'] brand and personality to be able to do that."
Startup success
There are two startups near and dear to Davidson's heart, both of whom have successfully completed the programme and are now driving the industry forward.
HiiROC:
Established in 2019, the company has developed a new process for low-cost, zero-emission hydrogen: Thermal Plasma Electrolysis. HiiROC went through Aerospace Xelerated's second cohort, and, at the time, they were a team of 10. Boeing partnered with GKN Aerospace and, coming out of the programme, the company was plugged into their sustainability group. From this, HiiROC was able to get a proof of concept working and scaling with plans to work on how to scale their hydrogen at a more affordable rate.
"Boeing does a lot of work in the Middle East, so we were able to plug them in with our Middle East customers. Through that, we were developing units of the technology to see how it would work for
sustainability within aerospace. Within months of the programme, this proof of concept was well underway," said Davidson.
As a result of the programme, the company went on to raise £26 million in a Series A funding round.
Authentise:
Established in 2012, Authentise is an automation software platform for additive manufacturing. Its connected workflow management tools for additive manufacturing help companies handle lot size 1 in a scalable way.
Boeing was able to plug the company into its Additive Manufacturing Group and, because of being able to use Authentise's solution, Boeing reduced build time by 41 hours and achieved a 3x ROI in eight months.
"For me, that proves there's a benefit in working with these startups," said Davidson. "But for Authentise, they were able to get through the behemoth of a large corporate like Boeing."
Overall benefits
HiiROC and Authentise are strong advocates for the programme and great examples of how it can boost a startups chance of surviving in the challenging aerospace industry.
"Ask any of the companies that have gone through our programme," concludes Davidson. "We will be your biggest advocates and we will be your biggest champions.
"So, if you want any shot in aerospace and you want to speed up that process and you really believe and are passionate and think you can make a difference, then apply. Because believe that we will work for your tirelessly.
This article originally appeared in the July/August issue of Startups Magazine. Click here to subscribe