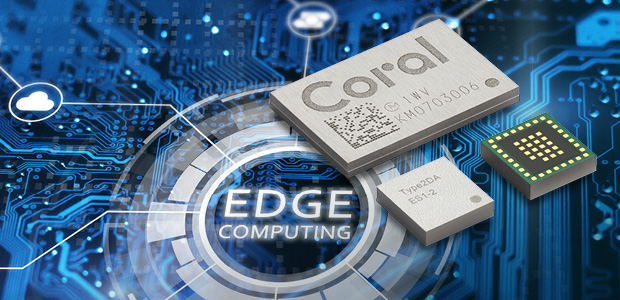 Murata to Introduce Type2DA Neural Decision Processor Module for Edge AI Audio and Sensor Applications at CES 2023
Murata announced that it is showcasing its new Edge AI module Type2DA with Syntiant® NDP102 Neural Decision Processor™ (NDP) at CES 2023 (LVCC booth #10249). Ideal for always-on audio and sensor applications, the new solution significantly improves efficiencies while simplifying design challenges for a seamless integration and faster time-to-market.
This Edge AI module provides a self-contained solution for audio and sensor processing and features an onboard hardware neural network. It works seamlessly with popular machine learning frameworks such as TensorFlow and the award-winning innovative codeless AI design suite from Edge Impulse. The on-board M4 host MCU and 512 KB flash memory handle I/O responsibilities and streamline neural network (NN) model updates to enhance performance during and after deployment. With ultra-low current consumption (under 200 μW @ Vcore = 0.85v), the module can operate as a standalone decision unit or as the always-on component of a larger system. The solution is a 45-pad LGA with a package size of 6.1 x 5.8 x 1.45 mm.
It is suitable for a variety of edge AI applications such as wakeword and audio event detection, pressure sensing, gesture recognition, sensor fusion and other condition-based monitoring uses. For audio applications, the module offers a two-second sample buffer with hardware audio feature extraction, Mel scale conversion, and up to 100 Hz frame rate. The embedded neural processor architecture provides direct neural network access to a 5-layer fully connected network. A Training Development Kit (TDK) is also available for customer training on neural network applications.
The Type2DA interfaces smoothly with Murata's family of wireless modules and sensors, providing customers a complete solution for low-power IoT applications such as smart home and smart appliances.
The Syntiant NDP102 delivers 100x improvement in efficiency and performance compared to current MCU-based offerings. The NDP102 is capable of performing highly accurate sensor processing in a range of edge devices at under 100 microwatts.
"Our NDP102 provides an easily deployed machine learning solution for always-on audio or sensor processing in even the smallest of devices," said Mallik Moturi, chief business officer at Syntiant. "We designed the NDP102 with Murata in mind to bring powerful inference capabilities to all kinds of sensor applications across consumer and industrial use cases with near-zero power consumption."
CES 2023
At CES, Murata will demonstrate sample applications with the Type2DA EVK, incorporating Wi-Fi connectivity and microphone and accelerometer sensors for easy evaluation, training data collection, and POC development.
Syntiant will demonstrate its end-to-end deep learning solutions for always-on vision, audio and sensing applications at the event. Visit www.syntiant.com/ces to schedule a demo of the company's technology being deployed in smart homes, battery management systems, teleconferencing solutions, event detection devices, and other use cases. 
About Murata
Murata Manufacturing Co., Ltd. is a worldwide leader in the design, manufacture and sale of ceramic-based passive electronic components and solutions, communication modules and power supply modules. Murata is committed to the development of advanced electronic materials and leading edge, multi-functional, high-density modules. The company has employees and manufacturing facilities throughout the world. For more information, visit Murata's website at www.murata.com.
About Syntiant  
Founded in 2017 and headquartered in Irvine, Calif., Syntiant Corp. is a leader in delivering end-to-end deep learning solutions for always-on applications by combining purpose-built silicon with an edge-optimized data platform and training pipeline. Syntiant's advanced chip solutions merge deep learning with semiconductor design to produce ultra-low-power, high performance, deep neural network processors for edge AI applications across a wide range of consumer and industrial use cases, from earbuds to automobiles. The company is backed by several of the world's leading strategic and financial investors including Intel Capital, Microsoft's M12, Applied Ventures, Robert Bosch Venture Capital, the Amazon Alexa Fund and Atlantic Bridge Capital. More information on the company can be found by visiting www.syntiant.com or by following Syntiant on Twitter @Syntiantcorp or LinkedIn.