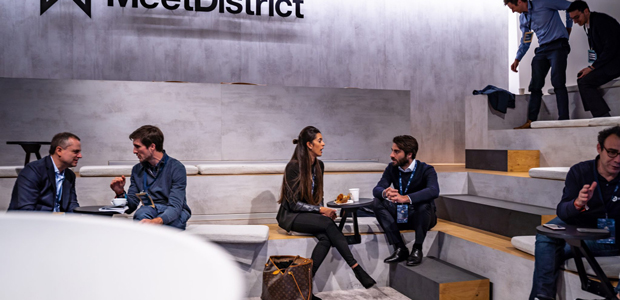 Multinational giants reach out to impactful startups at The Big Score
The Big Score, organised by Startups.be ScaleUps.eu in collaboration with VLAIO and Voka, welcomes 35 project leaders from international organisations who will present their operational challenges in full transparency to hundreds of impactful startups, who will be able to explain their technology live or remote. A unique format and a win-win where companies like AB InBev, Nestlé, Procter and Gamble, Toyota, Engie, Dow and Volvo can discover niche solutions that make their processes more climate friendly. And the startups? They can score the deal of a life time.
"Established companies are constantly looking for impactful collaborations with new startups. They benefit from being inspired by fresh entrepreneurship and by the original angles that startups have to offer. In return, startups can benefit from the professionalism of large companies. The Big Score is therefore a win-win operation for all participants. That is Voka's slogan in practice: growing together and doing business together," said Hans Maertens, Managing Director Voka.
Startups become real partners in sustainability
The business world is not waiting for governmental obligations to work on the 'road to net zero' or other environmental challenges. Since the big companies simply can't cope with the technological evolutions anymore, The Big Score with Voka and the experts of Engie Impact are bridging the gap between them and hundreds of startups. In 2020, 25 multinationals already scheduled hundreds of one on one meetings at The Big Score. In 2021, that number will grow to 35 top companies who will present their challenge in complete transparency in the presence of promising tech companies. Companies such as Besix and Proximus interpret detailed and live issues around how to get discarded products back into the circular value chain; Dow and Toyota want to work together to generate fewer emissions or use raw materials more efficiently within their just-in-time processes. Engie Impact and AB Inbev are looking for startups that can help reduce their consumption of fossil fuels. The credibility of startups is rising every year.
"Large-scale adoption of new technologies is one of the solutions for large industries to redirect its activities to carbon neutral processes. The Big Score provides the platform to connect the industry's toughest reduction challenges with groundbreaking startup and scale-up solutions. ENGIE Impact is excited to host the Energy & Sustainability track," said Ben Moens, Managing Director, Sustainability Solutions, ENGIE Impact.
Transport and logistics, another focus
Traffic congestion costs the EU 100 billion annually and the environmental impact of the current transport system is responsible for 22 percent of European greenhouse gas emissions. In addition, consumers, cities and businesses are all demanding more choice and more flexibility in mobility solutions. Deloitte is partnering with The Big Score, curating the 'Future of Mobility of Goods' track to link the decisive CIOs and CTOs from the business world with relevant tech scale-ups.
"Whereas logistics used to be seen as a necessary evil and a cost to be minimised, today companies are investing in logistics to strategically make a difference in the marketplace to support growth and competitive advantage. Cost is still important, but is increasingly being balanced against customer focus, resilience, flexibility and sustainability," said Kevin Overdulve; Partner Deloitte, Supply Chain & Operations.
The Big Score, the venture capital and corporate sourcing event, focuses 100% on deal facilitation. The Big Score is known for its first event part (on 30/11 and 1/12) where 50 carefully selected software and saas scale-ups from all over Europe get the opportunity to convince international investment funds of sometimes hundreds of millions and new corporate clients of their solution. On the last day (2/12), The Big Score turns the tables and 35 multinational giants such as P&G, AB Inbev, Nestlé, Euroclear, Volvo, Toyota, Dow, Arcelor Mittal will present on stage clearly budgeted challenges to hundreds of startups in attendance. Add to this a handy networking tool, discrete meeting rooms for one-on-one conversations and an enjoyable evening program in the city centre of Ghent, and The Big Score promises to once again initiate various deals through more than 2000 meetings.
An overview of all the challenges can be found here.
The Big Score follows the 'time squeezing' philosophy of Startups.be ScaleUps.eu. The format allows you to connect with high-end profiles in a short amount of time, something that is normally preceded by several emails, business trips, etc. The Big Score continues to build on its reputation as the meeting place to welcome deep pocket investors (e.g. Accel, Index, Battery, Atomico, IDInvest) and corporate buyers (e.g. P&G, AB Inbev, Arcelor Mittal, Siemens, Samsung, Orange, Microsoft). 
The Big Score will take place on 30 November, 1 and 2 December and will be live.
Investor and Buyer track: 50 European scaleups will pitch on day 1 and 2

Corporate Challenge track: 35 super prospects challenge present on day 3