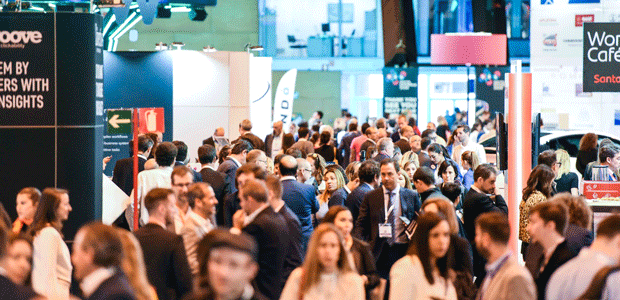 Multicloud, data analytics and new hybrid work models: key challenges for CIOs
The Digital Business World Congress will analyse the change of role that CIOs are experiencing associated with the irruption of 4.0 technologies. Experts such as Alma Miller, with a long experience in the US market. And Cesar Camargo, advisor in computer modernisation, will discuss the success of the "Málaga Valley" as an epicenter of talent and digital development
Digitalisation has been a real revolution for companies and institutions in all sectors and for their business models. The new technologies of industry 4.0, such as Artificial Intelligence or Big Data, applied to value chains, the interaction of users through web pages 2.0 and 3.0, or the emergence of innovative systems, such as Blockchain, are just examples of how the irruption of automation techniques has transformed processes and has turned into virtual many actions that a few years ago were Manuals.
As a result of this digitalisation, a factor that has become key in recent years is data. As highlighted by an international study carried out last year by the market research company YouGov, 88% of Spanish managers consider that data plays a crucial role in strategic business conversations.  And it is that with all the information that is collected through software and programs, organisations can make better decisions based on a solid knowledge of how the target audience acts, what their interests are or the time they dedicate to a specific activity.
For all these reasons, the leading international forum on innovation and digital transformation DES – Digital Enterprise Show 2022 will celebrate its next edition in Malaga from June 14 to 16, and will delve into the importance of data as a fundamental element to determine the future of companies and institutions at the CIO's Summit, a meeting that has been possible thanks to the support of  Globant, a digital native company that helps organizations reinvent themselves and boost their full potential thanks to the use of cutting-edge technologies.  For three days, this forum will analyze the way in which IT managers must face the current challenges in terms of digitalisation, highlighting Big Data, hybrid work habits arising from the pandemic, and new innovation ecosystems based on young talent.
Luis Ureta, Country General Manager of Globant Spain, highlights that "in a context in which the rise of new technologies is increasingly part of our reality, it is necessary to understand how certain fundamental roles have evolved, such as the CIO, but also how they will have to continue advancing and evolving, since the survival of their company will depend to a large extent on them".
The challenges of CIOs, to be discussed at the Digital Business World Congress
The health crisis has meant an acceleration of the digital transformation in companies both at the level of internal communication and in the face of the offer of products and services. To discuss this trend, which is here to stay, the CIO's Summit will feature Lucia Flecha, an expert in digital strategy and CIIO Office Director at Ferrovial, who will share how the concept of teleworking has been redefined and consolidated as a totally competitive and efficient way of employment. 
Also, other experts such as James Allerton-Austin, technology leader and Senior Director, EMEA of Oracle;  Ignacio Arrieta, Solutions Engineering Director of VMware – Iberia;  Carlos Kuchkowsky, advisor to the European Council and the World Economic Forum on blockchain and web 3.0;  Sandro Mancuso, guru on software issues and co-founder of the consultancy dedicated to programming Codurance, or CIO's of the governments of Navarra and Murcia such as Guzmán M. Garmendia and Javier Martinez Gilabert, among others, will meet at the Digital Business World Congress, the leading congress on digital transformation held within the framework of DES2022, to share real experiences on the use of data and rethink traditional working methods.
From Silicon Valley to "Malaga Valley"
In the context of the CIO's Summit, the birth of new innovation ecosystems inspired by the models of the coveted Silicon Valley, as is the case of Malaga, will also be valued.  According to official sources, the Andalusian city is home to more than 600 companies – most of them located in the Málaga Tech Park – that employ more than 20,000 employees, which configures an optimal business fabric to attract talent, innovation and even more international firms.
To examine the popularly known as "Malaga Valley" and see the similarities and similarities with its American counterpart,  DES2022 will bring together Alma Miller, with a professional career of 30 years in brands such as BBVA and Vodafone as Chief Marketing Officer and a long experience in the US market. And Cesar Camargo, an expert in computer modernisation who has helped digitize a dozen banks known worldwide.