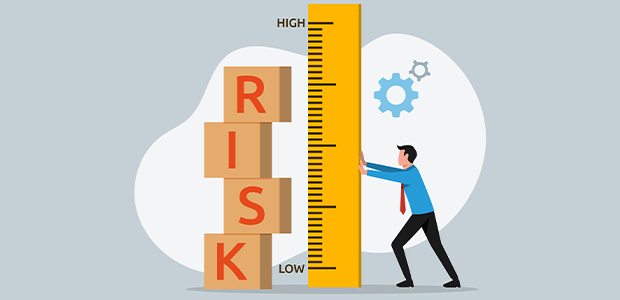 Most investors considering low-risk strategies next year
New research from Shojin has found that over half (57%) of UK investors are confident that the worst of the economic turbulence from the past 18 months has now passed.
The survey, of more than 960 UK-based investors, found: 
57% of UK investors think the worst of the economic turbulence from the past 18 months has now passed

Nearly half (48%) say that despite economic headwinds, their investments have still performed well, compared to just 12% who say they performed poorly

Majority (62%) plan to adopt a low-risk investment strategy over the coming 12 months
The FCA-regulated investment platform commissioned an independent survey among 964 UK investors, all of whom have investment portfolios worth in excess of £10,000 – this includes all forms of investments but discounts their savings and property used as a primary residency.
The research found that less than two in five (39%) UK investors are currently optimistic about the state of the UK economy, with 62% saying they are worried about the Government's handling of it.
However, 48% say that despite these economic factors, their investments have still performed well over the past year. This compares to just 12% saying their investments had performed poorly.
Meanwhile, over two-fifths (43%) of those surveyed are confident that interest rates will come back down next year, suggesting that inflation will have been brought under greater control.
When looking to the coming 12 months, 62% plan to take a low-risk strategy to manage their investments, whereas 23% will take a high-risk approach.
Jatin Ondhia, CEO of Shojin, said: "It's clear from our data that the government still has its work set out to allay the concerns of UK investors when it comes to their ability to manage the economy. Yet, amidst these concerns, it is positive to note that many investors believe we are through the worst of the economic turbulence, and there is evidently confidence that interest rates will fall next year.
"The fact that 48% of investors – a higher figure than many would have expected – said that their investments performed well this year, highlights that many have been proactive in adapting their investment portfolios to the challenges presented by high inflation and higher interest rates.
"Ultimately, while the government has plenty of work ahead in regaining the trust of investors, there is a sense that 2024 will bring a little more calm and predictability than the past three or four years. That said, investors must continue to be proactive, exploring all the different options available to them, and assessing which of those options best suit their risk appetite and long-term goals."