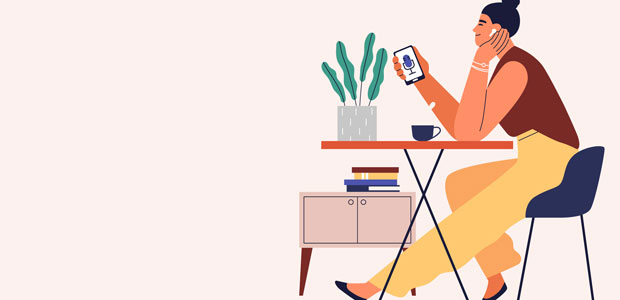 Mood boosting playlist to keep you motivated while working from home
Flexible office specialist, Workthere, has created a Spotify playlist for people to listen to whilst working from home to help boost their mood and increase their productivity levels.
The playlist includes 50 songs in total including pop, rock and country classics such as: 
Simply Red - Stars

Dolly Parton - 9 to 5

Bruno Mars - Uptown Funk

Robbie Williams - Let Me Entertain You

Kylie Minogue - Love at First Sight

Modjo - Lady, Hear Me Tonight

Miley Cyrus - Malibu

Red Hot Chilli Peppers - Can't Stop

Justin Timberlake - Can't  Stop the Feeling

Deee-Lite - Groove Is in the Heart
The playlist was created following research conducted by Workthere into workers attitudes towards listening to music as they work. The research revealed two-thirds (66%) think listening to music whilst working is a must have with the top three reasons stated as: mood improvement (35%); increased productivity (25%) and helping them to relax (24%).
What's more, workers unveiled their preferred genres for boosting productivity levels whilst working. The top five genres are as follows:
Pop (38%)

Classical (25%)

Rock (20%)

Country (20%)

Dance (19%)
Cal Lee, Head of Workthere, commented: "Listening to music is known to be a great way to improve a person's mood. There are also many reports revealing how music is often used within psychotherapy to help relieve anxiety and stress, so it's no surprise that music can have a huge impact on an employees' mindset and productivity.
"Based on the most popular genres revealed from our research, we created the playlist to motivate workers, raise their mood and improve productivity levels whilst they work from home. So, whether you're a pop, dance or rock fan, there's something for you to listen to and get your work done."
To read more about Workthere's research, or listen to the playlist, click here.